TX Gov Abbott: 'Mathematical Need' for National Guard to Secure U.S.-Mexico Border
Monday on Fox News Channel's "Fox & Friends," Gov. Greg Abbott (R-TX) said there was a "mathematical need" for President Donald Trump's plan to send National Guard troops to secure the U.S.-Mexico border.
Abbott said, "I have got to tell you, the people of Texas are very appreciative the president of the United States has recognized this is a problem. He made a commitment when he ran for president, and he has been adamant that he wanted to do everything he can to secure the border. Texas wants to ensure that we secure the border. You need to understand that there is a mathematical need for this because the people coming across the border have increased dramatically, more than 200 percent month on month in the month of March, of what it was the year before."
He added, "What we have seen in the past is, when we do add these National Guard, it has a meaningful impact in reducing the flow of people coming across the border. Let me tell you why, because this is something that has not been discussed. What is going on is people don't just happen to come into the United States. They get here by the drug cartels and by the coyotes who bring them across. Every time we have increased the forces on the ground, there has been a decrease of the cartel activity and coyote activity because they realize they will be losing money. Part of our job is to put these cartels and coyotes out of business. Whenever we are able to ramp up the support on the ground, it puts them out of business, and it's going to make the border a far more secure place."
Follow Pam Key on Twitter @pamkeyNEN
Illegal-Immigrant Caravans, Churches, and Criminal Sanctuaries
National Review Online, April 4, 2018
Open-borders tour guides in Mexico illegally shepherding 1,500 Central Americans to the United States border declared victory this week. Mexican officials reportedly are offering humanitarian visas to avert a showdown. But the parade of immigration lawlessness marches on — with reckless aiding and abetting by churches across the U.S.
. . .
The Vatican itself donated at least $20,000 in 2009 to erect a shelter for Central American illegal aliens sneaking through Ixtepec, Mexico, where they hopped on freight trains into our country. Another papal society, Catholic Extension, has poured more than $12 million dollars into ministries along our southern border over the past five years "to ensure that those who are on a journey are protected by the Church and that we advocate on their behalf," according to the Catholic News Agency.
In Colorado, five illegal aliens have taken sanctuary in houses of worship in the outlaw safe spaces of Mancos, Denver, Carbondale, and Boulder — more than in any other state. Each had multiple bites at the legal apple that stretched out for years. Our immigration courts heard their cases, rejected their appeals, turned down the appeals of their appeals, and ordered them to leave. Religious groups have provided lawyers and media relations consultants every step of the way.
In Washington State, the Jesuit-affiliated St. Joseph Catholic Church of Seattle blasted President Trump's "destructive and brutal" immigration enforcement and declared "our unwavering solidarity with our brothers and sisters in the immigrant community." All deportations violate "Catholic Social Teaching" and "the common good," the parish asserted.
In Manhattan's Upper West Side, the Fourth Universalist Society of New York is harboring a mother and her family who've lived here illegally for more than a dozen years and feel entitled to flout their deportation orders.
In Springfield, Mass., the South Congregational Church is shielding a Peruvian woman and her two children facing deportation. Mayor Domenic Sarno has called on the city council to revoke the church's property-tax exemption so that no "public dollars shall be allocated for the purpose of interfering with the religious freedoms of South Church in accordance to our Constitution." In response to a rare public official taking his legal and fiduciary responsibilities seriously, the church's leader condemned Sarno's soul.
388 SHERIFFS FROM 40 STATES SAY BUILD THE FREAKING WALL!!!
Mexico says we will simply tunnel under it and our LA RAZA DEMOCRAT PARTY will buy the shovels for us to do it!
Bristol County, Massachusetts, Sheriff Thomas Hodgson state in an
open
letter,
issued on March 21, makes clear that the responsibility for the continued carnage of innocent Americans caused by those who shouldn't be present in the country in the first place lies firmly in the lap of Congress. "Because Congress has failed to enact the necessary reforms, our citizens and legal residents face even greater dangers, our national security is more vulnerable, and our enforcement efforts have been seriously compromised"
18 Suspected Illegal Aliens Smuggled in Horse Trailer Caught After Trailer Careens Off California Road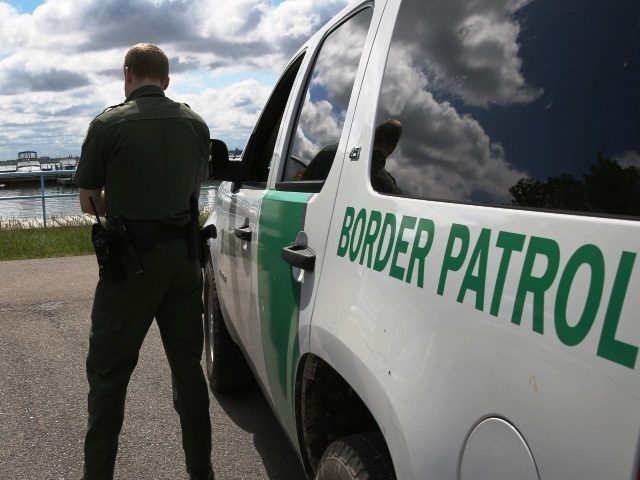 A horse trailer carrying at least 18 suspected illegal aliens fishtailed from behind the truck hauling it and careened off the I-8 in east San Diego County, California on Saturday.
The horse trailer, which was being hauled by an F-150 truck, was seen fishtailing just before noon, losing control and then leaving the roadway, California Highway Patrol (CHP) told the San Diego Union-Tribune. The trailer ripped from the truck and tipped over. Those packed inside the trailer scattered from the scene.
CHP, Border Patrol and CalFire responded to the scene, where 18-19 individuals were found in the surrounding area. CalFire established triage to assess those they could on the scene, CalFire's Kurt Zingheim told local Fox5 News.
Six of those found were taken to local hospitals according to Fox5, two by helicopter and four by ambulance. At least one suffered a gash to the head. CHP told reporters that the injuries were not life-threatening. Border Patrol took into custody those not taken to a hospital.
The driver of the truck had not been identified by Border Patrol at the time by the Union-Tribune. Border Patrol Agent Eduardo Olmos said the legal status of the individuals was not immediately known.
Court documents filed in January described a similar incident when law enforcement authorities pulled over a suspicious delivery truck on San Diego's Old Highway 80 and found 77 profusely sweating individuals believed to be illegal aliens, stuffed in the cargo area. The driver of the truck allegedly admitted to authorities that he was a human smuggler
In a similar situation last December, Border Patrol agents at Texas' Falfurrias Border Patrol Checkpoint searched a suspicious tractor-trailer and found 22 illegal aliens hidden among the truck's cargo. Breitbart Texas reported that agents offered medical assistance due to the cold weather, but the individuals declined.
GET THESE FUCKERS OUT OF OUR OPEN BORDERS!!!
EVERYDAY THERE ARE 12 LEGALS MURDERED BY DRUNK DRIVING MEXICANS AND 8 CHILDREN MOLESTED BY MEX PERVS!
Woman on ICE Hold Convicted of Murder for Drunken Hit-and-Run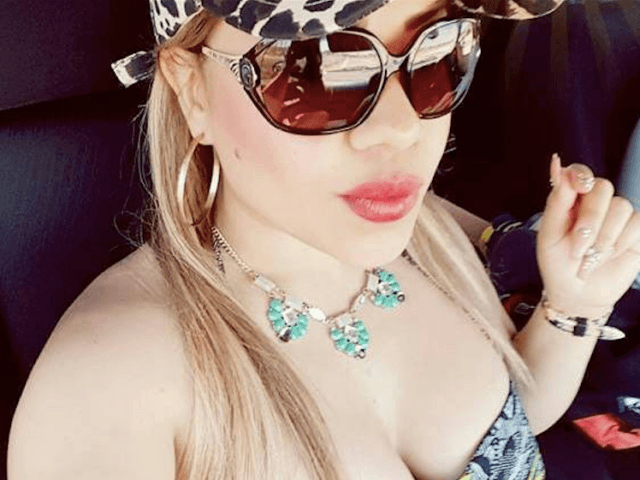 Suspected illegal alien Esteysi Sanchez was convicted on Friday of second-degree murder for the June 2016 brutal hit and run killing of a homeless man in Oceanside, California.
Sanchez was driving toward home just after 6:00 in the morning when her vehicle careened onto the sidewalk and struck 69-year-old Jack Ray Tenhulzen, causing his body to smash through the windshield and into the passenger seat, where he was lodged, according to Oceanside Police. The impact caused the man's leg to detach from his body, landing on the car's trunk.
Authorities said Sanchez drove around another mile before abandoning her vehicle. She was found at her home two blocks from the scene.
After months of delays, the trial of Sanchez got underway just over a week ago.
Sanchez was drunk when she left friends at an after-clubbing motel party, argued Deputy District Attorney Robert Bruce, who said that the friends warned her not to drive. He argued that her reckless disregard for life elevated the charge to second-degree murder, according to the San Diego Union-Tribune. It took the jury about a day of deliberations to return a verdict of guilty on the count of second-degree murder. Sanchez faces 15 years to life in prison when she is sentenced at a hearing set for May 31.
U.S. Immigration and Customs Enforcement (ICE) put a hold on Sanchez shortly after her arrest. An ICE statement regarding the case included that "ICE believes Ms. Sanchez is subject to removal from the U.S."
Illegal Aliens Climb Border Wall into U.S. to Taunt Trump
Four illegal aliens climbed the wall on the U.S.-Mexico border between Ciudad Juarez in Mexico and Sunland Park, New Mexico, Friday to taunt President Trump's tough-on-immigration stance.
The
Daily Mail
reported
that one migrant, with the help of three other men, leaped over the border wall and ran into U.S. territory in less than two minutes.
"He couldn't get over! He was taking forever," one of the men who helped the migrant told AFP, adding that he has seen others climb the 20-foot wall in one minute.
The Mexican man then ran off towards a group of houses before U.S. Customs and Border Protection officers could spot him.
The actions of these illegal aliens come after Trump directed the Defense Department to send thousands of troops to the U.S.-Mexico border to ramp up border security.
Trump signed a
proclamation
Wednesday directing Defense Secretary James Mattis to "request use of National Guard personnel to assist" with the Department of Homeland Security's existing efforts to secure the border.
The president's tough-on-immigration policy has prompted the organizers of a caravan of more than 1,500 Central American migrants
traveling
through Mexico toward the U.S. border to request refugee status from the U.S. to call off their group expedition.
Trump deploying token border force to fool core supporters
When President Trump said he was deploying the military to our southern border, I thought, "Finally!" Congress has blocked Trump's attempts to build a border wall and hire more border guards, but President Trump has found a unilateral action he can take to finally secure the border!
It turns out that President Trump is talking about deploying only between 2,000 and 4,000 National Guardsmen to the border. That's a tiny token force. How do we know this?
Consider that there are about 18,000 Border Patrol agents at our southern border. In light of that, an increase of only about 3,000 is tiny.
Furthermore, it's been tried before.
Past presidents, including George W. Bush and even Barack Obama, have sent guardsmen to the border. In "Operation Jump Start," President Bush sent 6,000 troops to the border – twice as many as our great presidente is proposing right now!
The Administration calls their deployment a success, citing a 24% reduction in illegal entrant arrests during the course of the mission. But what does that 24% reduction really say? Of course no one knows for sure, but up to a million illegal aliens are estimated to infiltrate the U.S. each year across the southern border. So with 6,000 Guardsmen in place, only 760,000 illegal aliens successfully infiltrated the United States.

Let's review. We deployed the National Guard to secure the southern border against illegal entry. As many as three-quarters of a million unidentified foreign nationals – five times our military deployment in Iraq – got through anyway.

That's not a success. That's a colossal failure, unless you count photo ops of the National Guard on the border as the real mission.
So Bush's 6,000 troops couldn't secure the border; but Trump expects to the same with half that number.
Why doesn't Trump draw on the necessary numbers to secure the border? The troops are there to be drawn on; the president is not limited to calling up troops from border states to guard the southern border. And President Trump certainly has the power to call up 36,000 national guardsmen.
But for some reason, President Trump is calling up a fraction of the number President Bush called up.
The only explanation I can think of is that Trump is not serious about securing the border and is taking this action to shore up his political standing with his core supporters.
President Trump is embarrassed that conservative supporters like Anne Coulter have called him out for signing a spending bill that, although funding abortion, Obamacare, and other Democratic priorities, offered him only 33 miles of new fencing, no border wall money, and virtually no money for additional border guards.
This gesture is meant to placate President Trump's supporters, who will see the headlines showing that President Trump is sending the military to the border but won't be curious enough to find out exactly how many soldiers he is sending.
For me, this is the final proof I need to be convinced that President Trump is not serious about dealing with illegal immigration or securing our southern border.
o The president agreed to end DACA but called on Congress to reinstate it legislatively.
o The president called for amnesty for at least 1.8 million illegal aliens, putting him to the left of Barack Obama.
o The Obama-era holdover running ICE is arresting illegals at a somewhat faster pace but also conducting "show raids" where businesses are warned in advance and arrests are few to none.
o The president signed legislation outlawing his border wall and providing money for only 33 miles of fencing for a 2,000-mile border.
And by the way, these guardsmen Trump is calling up? They will be totally unarmed and unable to detain a single illegal without the help of the border patrol. If drug-smugglers fire at them, they will be helpless to defend themselves. Good thinking, President Trump!
Actions have consequences. So do elections. Republicans will be demoralized from turning out for the 2018 elections because Congress hasn't moved to secure our borders and the president hasn't fought for it (remember the veto, anyone?). President Trump is positioning himself to be a one-term president by his failure to act in any significant way to secure the border or deal with illegal immigration.
Ed Straker is the senior writer at Newsmachete.com.\
50,308 Stopped at Mexican Border Last Month, Up 203% From March '17
(CNSNews.com) - More than fifty thousand people -- 50,308 -- were either apprehended or deemed inadmissible at the Southwest border last month, U.S. Customs and Border Protection said on Wednesday. It's the highest monthly total of the Trump presidency.
The 50,308 apprehended/inadmissibles in March is a 37 percent increase from the 36,695 counted in February, but a whopping 203 percent increase from March 2017's 16,588.
CBP said the number of family units increased by 49 percent from February to March, and the number of unaccompanied children increased by 41 percent compared to February.
"The traffickers and smugglers know that, if you arrive with a family, under our current legal and court system, you have a much better chance of being released into the United States," Homeland Security Secretary Kirstjen Nielsen told the White House press briefing on Wednesday. "We have seen the smugglers advertise this as an enticement. And we have seen traffickers, unfortunately, fraudulently use children to gain entry into our country."
In a conference call with reporters on Wednesday, a senior administration official, speaking on background, noted that in April 2017, the number of apprehended/inadmissibles dropped to a historic low of 15,766.
"We are no longer at that point," the official said. "The numbers we'll be releasing for March...will indicate a staggering increase from last year. And they clearly emphasize the need for additional actions."
According to CBP, last month, 37,393 individuals were apprehended between ports of entry on the Southwest border, compared with 26,662 in February and 25,978 in Janury.
Another 12,915 people were deemed inadmissible at ports of entry on the Southwest border last month, compared with 10,021 in February, and 9,839 in January.
Looking at annual totals, CBP said in Fiscal Year 2017, USBP apprehended 303,916 individuals along the Southwest Border, compared with 408,870 in FY16; 331,333 in FY15; and 479,371 in FY14.
In FY 2017, 111,275 individuals were deemed inadmissible compared to 150,825 in FY16; 114,486 in FY15; and 90,601 in FY14.
"Given the importance of secure borders to our national security, the National Guard, in coordination with governors, will remain in a support role until Congress takes the action necessary to close the loopholes undermining our border security efforts, including ending the practice of Catch and Release," the announcement said.
The Trump White House noted that President Barack Obama sent National Guard trooops to the border in 2012, and President George W. Bush did so as well during his term.
The announcement said Trump is taking action "because congressional Democrats have obstructed efforts to secure our border."