Obama Judge Frees Illegal Alien Who Got License with Fake Doc
The rule of law on immigration is suffering blow after blow thanks to coordinated legal assaults by the open borders crowd and political decision by activist judges.
Consider this story in our Corruption Chronicles blog.
It is not a crime for an illegal immigrant to use fake federal documents to obtain a legitimate state license, according to a remarkable ruling issued this week by an Obama-appointed judge in south Florida. The defendant, 38-year-old Rubman Ardon Chinchilla, was among 20 people arrested several months ago in a scheme that used bogus immigration documents in driver's license applications. The man who masterminded the operation, a naturalized U.S. citizen from Cuba, has been charged with fraud.
Chinchilla, a Honduran national, has lived illegally in the U.S. for decades, according to a local newspaper report, and has three American-born children. He works as a roofer and lives in the Broward County city of Ft. Lauderdale. After getting busted using a phony version of a federal document known as an Order of Supervision to get a Florida license, he got indicated with two counts of violating federal law. The illegal immigrant's attorneys challenged the charges, asserting that the Florida Department of Highway Safety and Motor Vehicles doesn't even allow driver's license applicants to use an Order of Supervision as proof of legal status in the U.S. In their argument they cited a case in which a California appeals court threw out the conviction of a Chinese man who got two driver's licenses while living in the U.S. commonwealth of the Northern Mariana Islands.
U.S. District Judge Beth Bloom, appointed to the bench in 2014, agreed and threw out the criminal charges against Chinchilla. Siding with the illegal alien's attorneys, Bloom proclaimed that there is no actual law allowing the federal Order of Supervision form to be used to prove "authorized stay in the United States."
The bizarre reasoning will allow others involved in the recent south Florida fake document sting to use the same argument to avoid justice. The local newspaper article cited earlier in this piece writes this: "It's a highly technical legal argument, but it's opening the door for the others arrested in the sting to beat their cases, and maybe even stay in the United States." Another illegal immigrant arrested along with Chinchilla, Jeovanny Gutierrez Nuñez, is already using Judge Bloom's decision to get his charges dropped. Federal prosecutors plan to appeal Chinchilla's case and his lawyers claim that if Bloom's ruling stands, it will allow the illegal alien to get legal papers because his record will remain clean and he has three U.S.-born kids.
This marks the second controversial ruling for Bloom in her short time on the federal bench. In December the judge determined that Broward County public schools and the Broward County Sheriff's Office had no legal duty to protect students during the February 2018 shooting at Marjory Stoneman Douglas High School. Seventeen people were killed and 17 others were injured at the Parkland, Florida, school when a former student opened fire on the campus.
A lawsuit filed by 15 students named the district and sheriff's office among six defendants, along with school deputy Scot Peterson and a campus monitor. In the complaint, the students claimed their civil and due process rights were violated by the defendants' failure to protect them from school shooters. Bloom ruled the school district and county law enforcement agency had no constitutional duty to protect students who were not in custody. "The claim arises from the actions of [shooter Nikolas] Cruz, a third party, and not a state actor," she wrote in the decision. "Thus, the critical question the Court analyzes is whether defendants had a constitutional duty to protect plaintiffs from the actions of Cruz."
The Left's radical vision for our country is the end that it uses any means to achieve.
25K Evaded Apprehension in Rio Grande Valley Sector, Says Border Patrol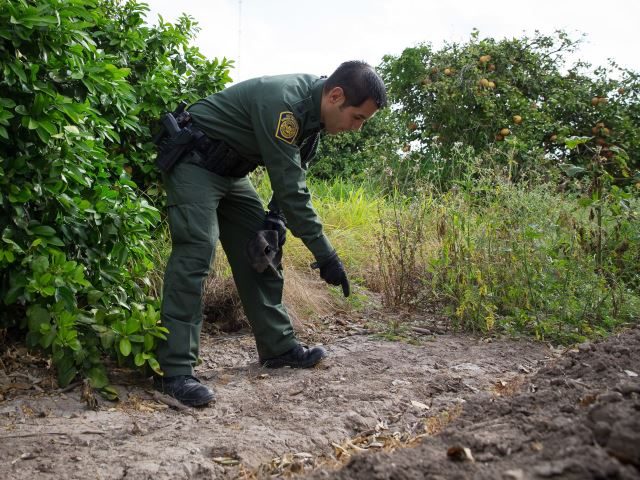 Rio Grande Valley Sector Border Patrol officials said that at least 25,000 migrants evaded apprehension this fiscal year after illegally crossing the border from Mexico into South Texas. These are in addition to the more than 120,000 they successfully apprehended.
"Those are folks that we know made it past the infrastructure, the agents, the technology that we do have in place—because our resources are stretched so thin," Rio Grande Valley Sector Deputy Chief Patrol Agents Raul Ortiz told the Epoch Times during an interview last week. "We actually don't know who they are. So far, here in south Texas, we've apprehended folks from 44 different countries. These are from the Middle East, Southeast Asia, Yemen, Iraq, Pakistan, Iran, you name it."
Unlike the Central American migrant families who are surrendering to the first law enforcement officer they can find after illegally crossing the border, Ortiz said that these other 25,000 migrants are "the folks that are trying to get away from our officers each and every day."
Department of Homeland Security officials previously stated that cartel-connected human smugglers utilized the large migrant groups to tie up Border Patrol resources so that they can successfully smuggle other migrants into the U.S. without detection.
In February alone, Rio Grande Valley Sector agents apprehended 25,355, including 14,448 family units and 2,904 unaccompanied minors. These migrants take up considerable resources that would otherwise be directed toward searching for drugs and illegal immigrants avoiding arrest.
Earlier this month, Rio Grande Valley Sector agents apprehended a group of nearly 300 migrants who crossed near Granjeno, Texas. Officials said this was the largest single group they had seen so far this year. Officials said they apprehend more than 1,000 migrants that day in this single Texas sector.
"Smugglers and traffickers have caught on that the outdated laws, lack of resources, and bad court decisions effectively give them a 'free ticket' into America," U.S. Homeland Security Secretary Kirstjen Neilsen told the House Homeland Security Committee earlier this month. "Make no mistake: the problem is getting worse."
Bob Price
serves as associate editor and senior political news contributor for the Breitbart Border team. He is an original member of the Breitbart Texas team. Follow him on Twitter
@BobPriceBBTX
and
Facebook
.
Dear Congress: What's Your Plan?


By Andrew Arthur


The border crisis is a serious problem, but it's being handled by unserious legislators. Congress wants to discuss protections for Dreamers and TPS recipients without addressing the root causes and incentives driving the crisis.

Supreme Court Overturns 9th Circuit Ruling on Mandatory Detention of Alien Criminals


By Dan Cadman


Accepting the arguments made by the aliens and their attorneys at the original trial and appellate levels inevitably leads to preposterous results. Happily, the Supreme Court has intervened to instill a modicum of common sense into the interpretation of the law.


Virginia Regulators Take Another Step Toward Ending VIU's License


By David North


Virginia's regulators took another step this week that may well lead to revoking the license of Virginia International University (VIU), the Gulen cult-linked institution that tolerates plagiarism and appears to exploit the OPT program.

Chain Migration and Legacy Admissions


By Andrew Arthur


No college would let its alumni choose 61 percent of its incoming classes — so why should we do this with immigration, where the stakes are much higher than they are in college admissions?

Jessica Vaughan, Director of Policy Studies, discusses the taxation of remittances sent to immigrants' home countries.
Steven Camarota, Director of Research, also discusses remittances.
Jessica Vaughan, Director of Policy Studies, discusses the American Dream and Promise Act that would give recipients permanent legal status.