In Immigration Debate, Trump Says We Don't Have Enough American Workers to Fill Skilled Labor Jobs
President Donald Trump told Fox News TV host Laura Ingraham on Friday his 2021 plans to welcome more foreign graduates will not flood the labor market for U.S. college graduates.
"I have so many companies coming into this country, you're not going to have to worry about it," Trump said in the interview, adding, "It is always going to be a shortage … We have so many companies coming in, from Japan … [and] China now is going to start building a lot of things."
Trump and Ingraham did not find common ground, likely because they were talking about different parts of the immigration problem. Also, neither mentioned Ivanka Trump's campaign to prod companies to train their own American employees for high-tech jobs.
Ingraham began
the exchange
by noting American graduates' salaries have been suppressed by the flood of foreign graduates:
We don't have a tight labor market. If we had a tight labor market, we would be seeing real increases in wages. I hear that your team is planning on advocating more foreign workers coming in for some of these high-tech companies.
Ingraham rejected business claims of shortages: "We're seeing a plateauing of wages … There's a never-ending appetite on the part of corporate America to bring in as much cheap labor as possible to drive down wages."
"I'm not talking about cheap — I'm talking about brainpower," Trump
responded
. "They want to hire smart people. And those people are thrown out of the country — we can't do that," he said, referring to foreign graduates of U.S. colleges.
Trump seems to want to help companies import a relatively small number of very clever people, such as Ivy League valedictorians. In contrast, Ingraham is trying to block companies' effort to cut payrolls by replacing well-paid American professionals with cheap foreign graduates who have just enough skills to get the job done, regardless of quality.
"We have to allow smart people to stay in our country — if you graduate number one in your class at Harvard, [if] you graduate from the Wharton School of Finance," Trump said. "If we tell smart people to get the hell out, that's not America first."
"Yes, that's a small percentage of what [ccompanies] want," said Ingraham.
" No, it's not. It's a lot," said Trump.
But business has hired very few valedictorians among the pool of roughly 1.5 million visa workers who now hold jobs sought by American graduates.
In fact, the government does not require U.S companies to hire Americans first, and it does not screen out unskilled foreign workers. The government does not cap foreign hires and does not enforce the loopholed rules which supposedly require foreign workers to be skilled and to be paid market-level wages. Nor does the government even try to curb the large scale nepotism that allows foreign born managers in the United States to import huge numbers of foreign workers who will kick back some of their salaries to their bosses.
For example, the "Optional Practical Training" program was expanded by President G. Bush and President Barack Obama to provide employers with an extra stream of foreign graduates. Foreigners get these OPT work permits by simply enrolling in U.S. colleges, ranging from the elite Stanford University down to the so-called "visa-mill" colleges where many students can speak little English and may do very little study

.


No Labor Shortage: 11.5M Jobless, Underemployed Americans Available for Full-Time Work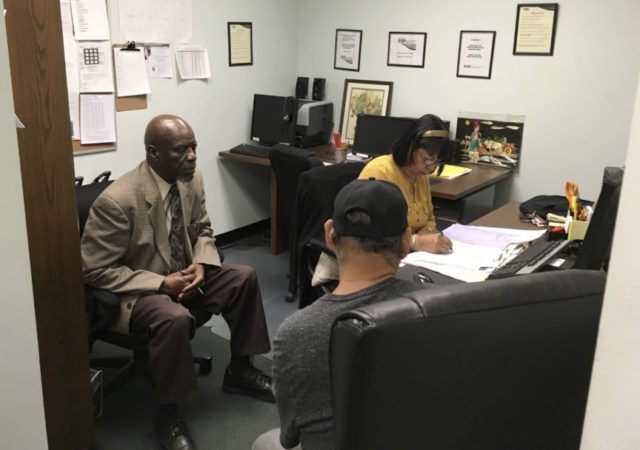 There remain about 11.5 million Americans who are out of work, sitting on the labor market sidelines, all of whom want full-time, high-wage jobs without being forced to compete against a growing number of cheaper, foreign workers.
There Is No American Worker Shortage



By Michelle Malkin
No Labor Shortage: 11M Americans Out of Work, but All Want Full-Time Jobs
CBO: Immigration Has 'Negative Effect on Wages'
NEIL MUNRO
Claims of a Labor Shortage Are Just Not True
PELOSI, FEINSTEIN, KAMALA HARRIS AND GAVIN NEWOMS'S MEXIFORNIA
Report: California's Middle-Class Wages Rise by 1 Percent in 40 Years
Middle-class wages in progressive California have risen by 1 percent in the last 40 years, says a study by the establishment California Budget and Policy Center.
Free Trader Paul Krugman Admits Failure of Globalization for American Workers: 'Major Mistake'
Economist Paul Krugman, the longtime defender of global free trade and a member of the failed "Never Trump" movement, now admits that globalization has failed American workers.