SWAMP KEEPER TRUMP'S SECRET SAUDI MISSION:

"You saved my a rse again and again… So, I'll save yours like Bush and Obama did!

WHO IS FINANCING ALL THE TRUMP AND SON-IN-LAW'S REFINANCING SCAMS???

"I doubt that Trump understands -- or cares about -- what message he's sending. Wealthy Saudis, including members of the extended royal family, have been his patrons for years, buying his distressed properties when he needed money. In the early 1990s, a Saudi prince purchased Trump's flashy yacht so that the then-struggling businessman could come up with cash to stave off personal bankruptcy, and later, the prince bought a share of the Plaza Hotel, one of Trump's many business deals gone bad. Trump also sold an entire floor of his landmark Trump Tower condominium to the Saudi government in 2001."
Sen. Rand Paul: Sanctions Against Saudi Arabia Don't Go Far Enough
(CNSNews.com) – Sanctions against the Saudi government aren't enough punishment for the murder of Saudi journalist Jamal Khashoggi, Sen. Rand Paul (R-Ky.) told "Fox News Sunday."
The senator said for one thing, Saudi Prince Mohammed Bin Salman, often referred to as MBS, must be replaced.
"I think the Saudis are an authoritarian government. They are directed from the top down, and you don't have people just going off and doing things on their own. I feel certain that the crown prince was involved and that he directed this, and that's why I think we cannot continue to have relations with him," Paul said.
"So, I think he is going to have to be replaced, frankly, but I think that sanctions don't go far enough. I think we need to look at the arm sale, because this is not just about this journalist being killed, it's about the war in Yemen where tens of thousands of civilians are being killed," he said.
"It's about them spreading hatred of Christians and Jews and Hindus throughout the world. I mean, thousands and thousands madrassas teaching radical violence against the West. The Saudis have not acted as our friend and they need to change their behavior," Paul added.
When asked whether he believed the Saudis' account of what happened to Khashoggi, Paul said, "Absolutely not. I think it's insulting to anyone who's analyzing this with any kind of intelligent background to think that, oh, a fist fight led to a dismemberment with a bone saw.
"So, no, but I think we should put this brazen attack, this brazen murder in context with Saudi Arabia. Saudi Arabia has basically over the decades been the largest state sponsor of radical Islam and violent jihad. They sponsor thousands of madrassas that teach hatred of Christians and Jews and Hindus around the world. So, this isn't the first instance. This is just another in the line of long instances of Saudi insults to the civilized world," he said.
Paul said "it stretches credulity to believe the crown prince wasn't involved in this," and he thinks "that's the way they're going to write this off."
"And people in Saudi Arabia ought to be aware when you were told what to do, you go and do it, and then they will execute you and put all the blame on someone else. There's no way 15 people were sent from Saudi Arabia to Turkey to kill a dissident without the approval of the crown prince. And that's why I say we have to be stronger than just saying, oh, we are going to sanction a few of these people and pretend like we're doing something," he said.
Ken Livingstone: Stop double standards, sanction Saudis for Yemen war, kidnappings & killings
Reports: Saudis Deployed Khashoggi Body Double, Wrapped Body in Rug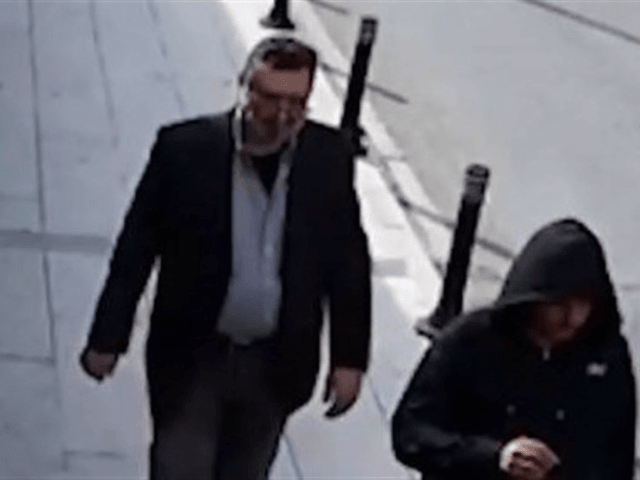 Seven Facts About Jamal Khashoggi's Life, Writing, and Politics
Washington Post
contributor Jamal Khashoggi became a figure of global importance when he disappeared on October 2 after visiting the Saudi consulate in Istanbul, leading to allegations that agents from Saudi Arabia lured him to the consulate so they could murder him.
HILLARY CLINTON'S VERY PROFITABLE CONNECTION TO THE SAUDI TERRORIST DICTATORSHIP
FBI holds 80,000 pages of secret documents on Saudi-9/11 links
By Patrick Martin
14 May 2016
By Jean Shaoul
13 May 2016
House of Bush, House of Saud: The Secret Relationship Between the World's Two Most Powerful Dynasties

Paperback

– October 5, 2004
THE SAUDI KILLING OF JAMAL KHASHOGGI
What it reminds us about the Saudi rulers.