Stocks Tank As W.H.O. Declares Coronavirus a Pandemic and Congress Resists Stimulus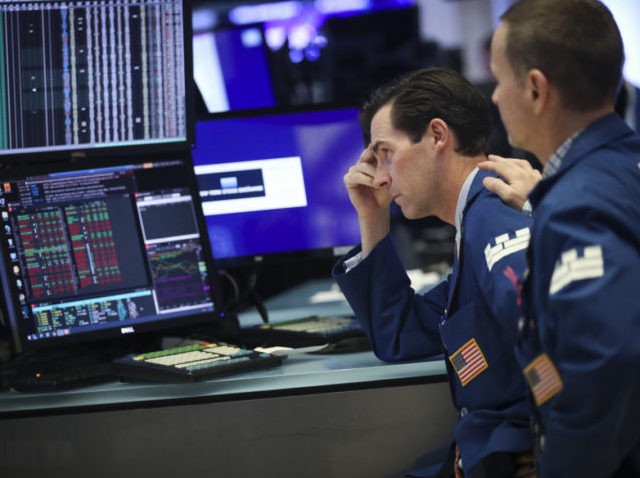 U.S. stocks careened lower Wednesday after global health authorities recognized coronavirus as a pandemic and Trump administration plans for economic stimulus met with resistance on Capitol Hill.
Another downward swing on Wall Street
Warren: We Are Headed for Financial Crisis as Bad as 2008
Déjà Vu? Auto-Loan Delinquency Hits New Record High For, Um … Some Reason
Three Ways to Avoid Death of Dollar – and America
U.S. Congressman Says Many of His Colleagues Are 'Struggling' Financially
STRIKES ALL OVER AMERICA, THOUSANDS OF RETAIL STORES CLOSING, CAR SALES SLUMP, REAL ESTATE IN THE DOLDRUMS… That is the real "recover"… It only happened for the rich!
Despite a booming economy, many U.S. households are still just holding on
Josh Hawley: GOP Must Defend Middle Class Americans Against 'Concentrated Corporate Power,' Tech Billionaires
The Republican Party must defend America's working and middle class against "concentrated corporate power" and the monopolization of entire sectors of the United States' economy, Sen. Josh Hawley (R-MO) says.
The wealthiest Americans are paying a lower tax rate than all other Americans, groundbreaking analysis from a pair of economists reveals.