HOW MANY, MANY, MANY TIMES HAVE WE WITNESSED THE NARCOMEX GOV LETTING CARTEL CRONIES OUT THE PRISON BACK DOOR???
EXCLUSIVE: Mexican Judge Tried to Free Cartel Boss Before U.S. Could Get Him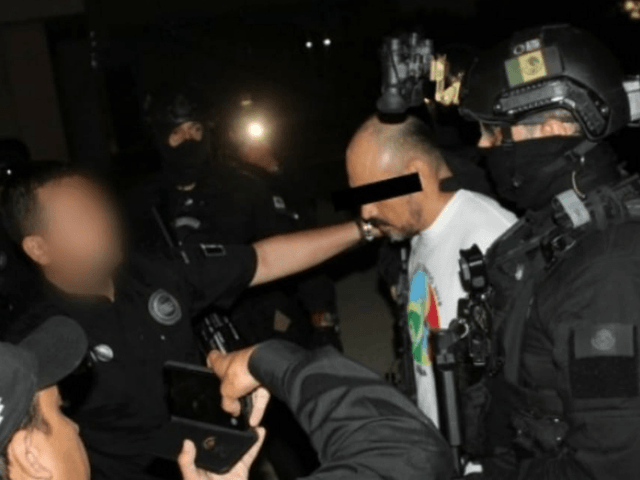 A Mexican state judge in Yucatan ordered the release of a recently captured cartel leader who is wanted in the U.S. He is wanted in the U.S. in connection to a large criminal indictment targeting the leadership of Los Zetas and the Gulf Cartel. Mexican federal authorities received notice that an extradition request was in the works and rearrested him under federal law.
Yucatan State Judge Luis Edwin Mugarte Guerrero ordered the release of Eleazar "El Chelelo" Medina Rojas, a long-time member of Los Zetas. Yucatan state police in Merida arrested him as he attempted to escape from federal authorities. Documents from the case point to Medina Rojas using fake documents that identified him as Maximo Tomas Roberto to avoid being captured.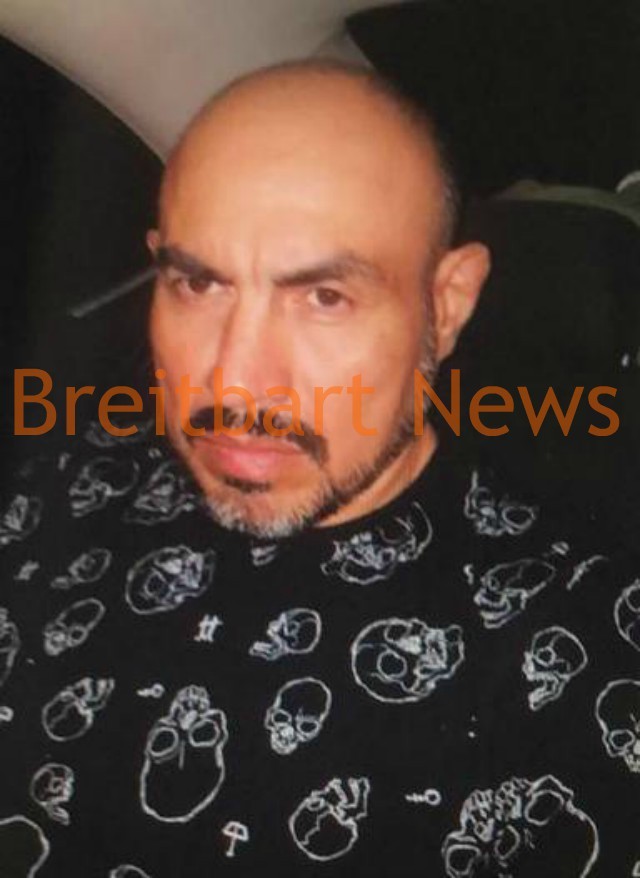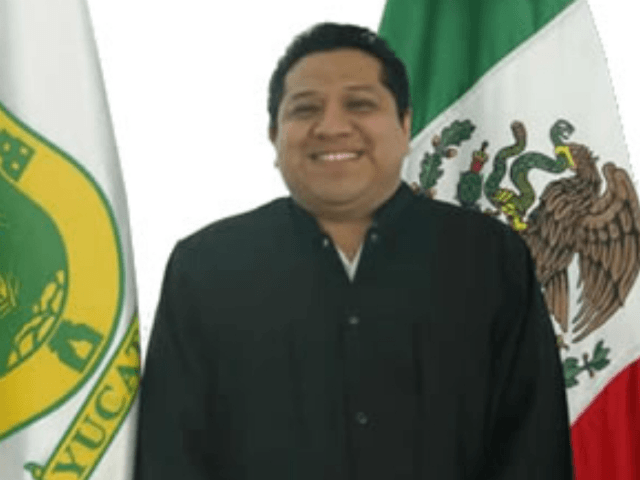 Moments after the ruling, federal authorities and Interpol agents moved in to re-arrest the man known as Chelelo in connection with a U.S. federal indictment. The federal authorities took Medina Rojas to the Altiplano federal prison where he will be held until U.S and Mexican authorities complete the extradition process.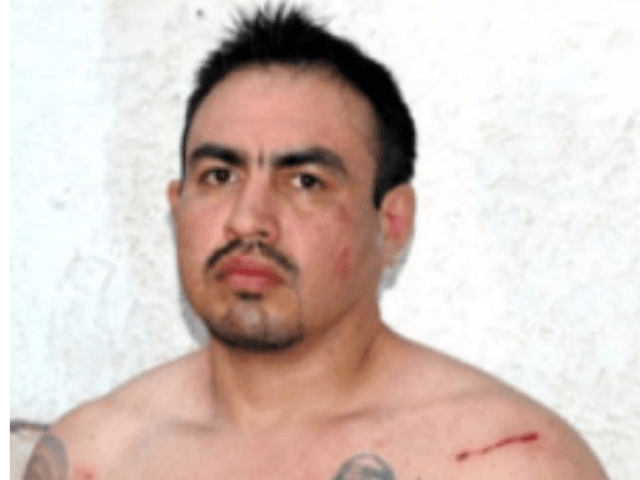 Editor's Note: Breitbart Texas traveled to the Mexican States of Tamaulipas, Coahuila, and Nuevo León to recruit citizen journalists willing to risk their lives and expose the cartels silencing their communities. The writers would face certain death at the hands of the various cartels that operate in those areas including the Gulf Cartel and Los Zetas if a pseudonym were not used. Breitbart Texas' Cartel Chronicles are published in both English and in their original Spanish. This article was written by "Tony Aranda" from Nuevo Leon.
"Heroin is not produced in the United States. Every gram of heroin present in the United States provides unequivocal evidence of a failure of border security because every gram of heroin was smuggled into the United States. Indeed, this is precisely a point that Attorney General Jeff Sessions made during his appearance before the Senate Judiciary Committee hearing on October 18, 2017 when he again raised the need to secure the U.S./Mexican border to protect American lives."
Michael Cutler
Mexican Presidents Deny They Took Bribes from El Chapo
Two former Mexican presidents publicly denied taking bribes from the Sinaloa Cartel. The statements came after the legal defense for Joaquín "El Chapo" Guzmán Loera made contrary claims this week.
The drug lord is facing several money laundering and drug trafficking charges at a federal trial in New York. In his opening statement, defense attorney Jeffrey Lichtman spoke of bribes "including the very top, the current president of Mexico and the former."
Soon after the statements became public, Mexico's government issued a statement denying the allegations. Eduardo Sanchez, the spokesman for current Mexican President Enrique Pena Nieto said the statements were false and "defamatory."
El gobierno de
@EPN
persiguió, capturó y extraditó al criminal Joaquín Guzmán Loera. Las afirmaciones atribuidas a su abogado son completamente falsas y difamatorias
Former Mexican President Felipe Calderon took to social media to personally deny the allegations, claiming that neither El Chapo or the Sinaloa Cartel paid him bribes.
Son absolutamente falsas y temerarias las afirmaciones que se dice realizó el abogado de Joaquín "el Chapo" Guzmán. Ni él, ni el cártel de Sinaloa ni ningún otro realizó pagos a mi persona.
Under Guzman's leadership, the Sinaloa Cartel became the largest drug trafficking organization in the world with influence in every major U.S. city.
The allegations against Pena Nieto are not new. In 2016,
Breitbart News reported on an investigation
by Mexican journalists which revealed how Juarez Cartel operators funneled money into the 2012 presidential campaign. The investigation was carried out by Mexican award-winning journalist
Carmen Aristegui
and her team. The subsequent scandal became known as "Monexgate" for the cash cards that were given out during Peña Nieto's campaign. The allegations against Pena Nieto went largely unreported by U.S. news outlets.
Ildefonso Ortiz is an award-winning journalist with Breitbart Texas. He co-founded the Cartel Chronicles project with Brandon Darby and Stephen K. Bannon. You can follow him on
Twitter
and on
Facebook
. He can be contacted at Iortiz@breitbart.com.
Brandon Darby is the managing director and editor-in-chief of Breitbart Texas. He co-founded the Cartel Chronicles project with Ildefonso Ortiz and Stephen K. Bannon. Follow him on
Twitter
and
Facebook
. He can be contacted at
bdarby@breitbart.com
.
$2.5 Million in Meth, Heroin, Cocaine Seized by Feds in Arizona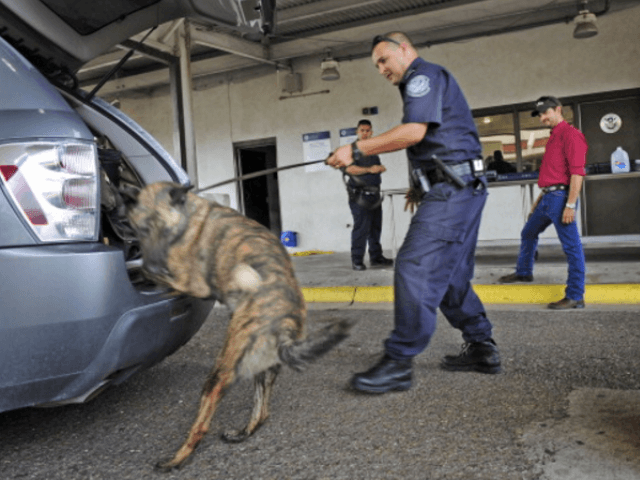 United States Customs and Border Protection (CBP) officers assigned to the Arizona border with Mexico seized nearly $2.5 million in drugs, including 43 pounds of heroin, during five separate inspections this week. In addition to the heroin, officers seized 240 pounds of methamphetamine, 23 pounds of cocaine, and a quarter-pound of fentanyl for a total value of $2,419,940.
The incidents began on Wednesday, November 5 when CBP officers at Arizona's Port of Nogales at the Dennis DeConcini Crossing came in contact with a 52-year-old Green Valley, Arizona man. The officers referred the man to a secondary inspection station to carry out a search of his Dodge pick-up truck. A narcotics detection canine alerted to a scent it was trained to detect within the truck's bed, according to information obtained from CBP officials.
Officers found approximately 70 packages of drugs. The haul included more than 49 pounds of meth worth an estimated $148,000; almost 43 pounds of heroin, worth more than $1.15M; and a quarter-pound of fentanyl, worth more than $3,400. Officers seized the drugs and turned the man over to the custody of U.S. Immigration and Customs Enforcement's Homeland Security Investigations.
That same day, Border Patrol agents assigned to the Yuma Sector's Welton Station working the Interstate 8 Immigration Checkpoint came in contact with a U.S. citizen 28-year-old female and her nine-year-old daughter in a Ford Explorer. The agents referred her to a secondary station for further secondary inspection, officials stated.
A narcotics detection canine alerted to a scent and agents found 52 cellophane-wrapped packages concealed inside the vehicle. The packages tested positive for methamphetamine. The drugs weighed 59.18 pounds and were valued at $177,540. Agents arrested the driver on smuggling charges and turned her nine-year-old daughter over to Child Protective Services.
The next seizure occurred on Thursday, when CBP officers assigned to the Port of San Luis, Arizona, came in contact with a 31-year-old male from San Luis driving a Ford truck. The officers referred the man to a secondary inspection station. A drug canine alerted to a scent inside the truck's spare tire. A search of the tire resulted in the discovery of nearly 60 packages of methamphetamine worth almost $199,000. Officers turned the man over to Homeland Security Investigators.
The next incident also occurred on Thursday, when CBP officers assigned to Arizona's Port of Nogales at the Dennis DeConcini Crossing came in contact with a 35-year-old male from Hermosillo, Sonora, Mexico. The man was driving a Nissan SUV. Officers referred him to a secondary inspection where a narcotics canine alerted to the vehicle's dashboard. Officers searched the area and subsequently found nearly 23 pounds of cocaine valued at almost $546,000. Officers seized the drugs and vehicle and handed the man over to investigators.
The most recent seizure occurred on December 7 when Yuma Sector Border Patrol agents assigned to Wellton station stopped a suspicious vehicle in Dome Valley. A lawful permanent resident alien from Mexico drove the vehicle. Border Patrol agents deployed a canine which led to the discovery of 90 concealed packages of methamphetamine inside the vehicle. The drugs weighed 65.34 pounds and have a street value of $196,020, officials stated.
Robert Arce is a retired Phoenix Police detective with extensive experience working Mexican organized crime and street gangs. Arce has worked in the Balkans, Iraq, Haiti, and recently completed a three-year assignment in Monterrey, Mexico, working out of the Consulate for the United States Department of State, International Narcotics and Law Enforcement Program, where he was the Regional Program Manager for Northeast Mexico (Coahuila, Tamaulipas, Nuevo Leon, Durango, San Luis Potosi, Zacatecas.) You can follow him on Twitter. He can be reached at robertrarce@gmail.com
MEXICANS ARE THE CULTURE OF THIEVERY. THEY NOT ONLY STEAL MILLIONS OF JOBS WITH STOLEN SOCIAL SECURITY, THEY STEAL ANYTHING THEY CAN GET THEIR HANDS ON.
"Mexicans cheat, distribute drugs, lie, forge documents, STEAL and kill a s if it's a normal way of life. For them, it is. Mexico's civilization stands diametrically opposed to America's culture.: FROSTY WOOLDRIDGE
One of the most serious of those crimes involves the theft of the identities of millions of United States citizens and lawfully-admitted immigrants whose citizenship, lawful immigrant status and good names are valued commodities that provide millions of illegal aliens with a sort of "camouflage." MICHAEL CUTLER
AMERICA: THE WORLD'S WELFARE OFFICE
With crime soaring, rampant homelessness, sanctuary state status attracting the highest illegal immigrant population in the country and its "
worst state in the U.S. to do business
" ranking for more than a decade, California and its expansive, debt-ridden, progressive government is devolving into a third-world country. JANET LEVY
"This is how they will destroy America from within. The leftist billionaires who orchestrate these plans are wealthy. Those tasked with representing us in Congress will never be exposed to the cost of the invasion of millions of migrants. They have nothing but contempt for those of us who must endure the consequences of our communities being intruded upon by gang members, drug dealers and human traffickers. These people have no intention of becoming Americans; like the Democrats who welcome them, they have contempt for us." PATRICIA McCARTHY
"Most Californians, who have seen their taxes increase while public services deteriorate, already know the impact that mass illegal immigration is having on their communities, but even they may be shocked when they learn just how much of a drain illegal immigration has become." FAIR President Dan Stein
It needs U.S. support for its war on cartels. Instead of insulting American citizens, Mexico should confront directly the reasons why its people are so desperate to leave, and do all in its power to destroy the cartels that are slowly killing the nation. That includes defunding the murderous gangs by halting illegal immigration.
"Concern over immigrant welfare use is justified, as households headed by non-citizens use means-tested welfare at high rates. Non-citizens in the data include illegal immigrants, long-term temporary visitors like guest workers, and permanent residents who have not naturalized. While barriers to welfare use exist for these groups, it has not prevented them from making extensive use of the welfare system, often receiving benefits on behalf of U.S.-born children," added the Washington-based immigration think tank. By Paul Bedard
Washington Examiner
Who ultimately really pays for all the true cost of all that "cheap" labor?
THE DEVASTATING COST OF MEXICO'S WELFARE STATE IN AMERICA'S OPEN BORDERS
"The Democrats had abandoned their working-class base to chase what they pretended was a racial group when what they were actually chasing was the momentum of unlimited migration". DANIEL GREENFIELD / FRONT PAGE MAGAZINE
GRAPHIC: Gulf Cartel


Gunmen Kill, Dump Woman


in Mexican Border State
MONTERREY, Nuevo León — Gulf Cartel hitmen tracked down and murdered a woman who is believed to be one of their former members who had gone into hiding in this border state. The cartel gunmen left the woman's body on a dirt road and used a knife to stab a posterboard riddled with numerous threats.
GRAPHIC — Mexican Army


Kills 5 Cartel Gunmen near


Texas Border
MIGUEL ALEMAN, Tamaulipas — A series of fierce gun battles between the Mexican Army and Gulf Cartel spread terror among residents of two border towns.
Mexican Cartel Tunnel


Discovered at California


Border
The Mexican military, in coordination with the Baja California Norte State Preventive Police (PEP), discovered a narco-tunnel leading into California late last week.
GRAPHIC — Mexican Cartel Kills 10 Victims in 11 Hours
Out-of-control cartel violence throughout the


Mexican coastal state of Michoacan recently


yielded 10 murders in 11 hours. Despite


regular assurances by officials, the bloodshed


continues virtually unchallenged.
GRAPHIC – 7 Human Heads


Dumped in Mexican Border


State
Police discovered seven heads abandoned in an ice cooler Friday morning in the rural community of Bácum, Sonora–sparking fears of an escalation in an ongoing territorial cartel war.
GRAPHIC: Cartel Gunmen


Carry Out Early Morning


Hits in Mexican Border State
CIUDAD VICTORIA, Tamaulipas — Cartel gunmen escalated the number of executions in capital city of this Mexican border state. Hitmen began a new tactic where they are now raiding homes early in the morning. The raids are designed to surprise their sleeping victims and kill them at point-blank range.
JUDICIAL WATCH:
Tijuana Breaks All-Time


Homicide Record amid Cartel


War
The cartel war raging Tijuana continues with 1,789 homicides registered as of September 19, now breaking the 2017 record of 1,781.