"Bristol County, Massachusetts, Sheriff Thomas Hodgson
state
in
an

open
letter,
issued on March 21, makes clear that the
responsibility for the continued carnage of innocent Americans
caused by those who shouldn't be present in the country in the first
place lies firmly in the lap of Congress. "Because Congress has
failed to enact the necessary reforms, our citizens and legal
residents
face even greater dangers, our national security is more
vulnerable, and our enforcement efforts have been seriously
compromised," the letter states."
"Heroin is not produced in the United States. Every gram of heroin present in the United States provides unequivocal evidence of a failure of border security because every gram of heroin was smuggled into the United States.

Indeed, this is precisely a point that Attorney General Jeff Sessions made during his appearance before the Senate Judiciary Committee hearing on October 18, 2017 when he again raised the need to secure the U.S./Mexican border to protect American lives."
Michael Cutler …..FrontPageMag.com
AMERICA'S OPEN BORDERS TO TERRORIST… as we defend the borders of every Muslim dictator on earth!
Recommended Video:
What is MS-13?
10,000 LOSE IN OUR OPEN BORDERS RAPING, MURDERING AND VOTING DEMOCRAT FOR MORE ANCHOR BABY WELFARE.
Three Hundred Eighty Sheriffs in 40 States All Agree on One Thing: Build The Wall!
---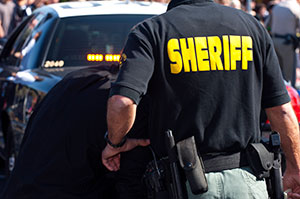 Citing continued increases in human trafficking, drug trafficking, gang violence, sex trafficking, murder and other crimes, 380 of the nation's sheriffs joined together in a recent open letter urging Congress to build the wall, enforce its immigration laws and suspend the issuance of visas to anyplace where adequate vetting can't take place. "Until we seal that border, we're not going to be able to begin any kind of immigration reform or protect our communities," noted Bristol County, Massachusetts, Sheriff Thomas Hodgson during a recent FoxNews interview.
The open letter, issued on March 21, makes clear that the responsibility for the continued carnage of innocent Americans caused by those who shouldn't be present in the country in the first place lies firmly in the lap of Congress. "Because Congress has failed to enact the necessary reforms, our citizens and legal residents face even greater dangers, our national security is more vulnerable, and our enforcement efforts have been seriously compromised," the letter states.
The sheriffs also sound a very familiar theme being heard by elected officials in California and other states who feel that they are failing to live up to their pledges to uphold the Constitution by being forced to abide by dangerous and illegal sanctuary policies. "The Sheriffs of this nation and all our law enforcement partners understand the oath we took to uphold and enforce our laws is the guarantee that they can trust us to preserve and protect their well-being."
The letter ends by reminding Congress that its decades of failure to pass immigration reform and regain control of the nation's borders has not only put law enforcement officers at risk, but further delay "will cost innocent lives."
SANCTUARY CITIES AND THE SOARING LA RAZA MEX CRIME TIDAL WAVE….
"If the racist "Sensenbrenner Legislation" passes the US Senate, there is no doubt that a massive civil disobedience movement will emerge. Eventually labor union power can merge with the immigrant civil rights and "Immigrant Sanctuary" movements to enable us to either form a new political party or to do heavy duty reforming of the existing Democratic Party. The next and final steps would follow and that is to elect our own governors of all the states within Aztlan."
THE ILLEGALS' CRIME TIDAL WAVE…. Where are Americans (Legals) safe from the foreign predators and their violence? NOT IN AMERICA'S OPEN BORDERS!
One could ask Kate Steinle, if she was still alive, what happens when a multiple-
times deported felon continues to return to the U.S. after each deportation, only to
CALIFORNIA: NOW THE MEXICAN CRIME COLONY
Mexican Cartel Targets Border State Cops During Holy Week Patrols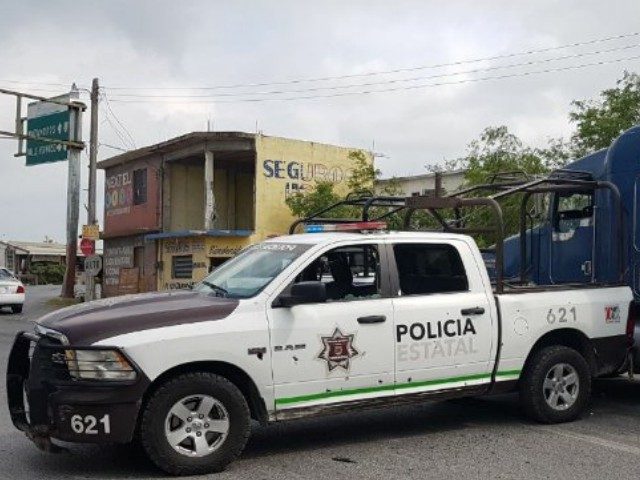 MATAMOROS, Tamaulipas — State police officers in this border region are being targeted for cartel attacks as gunmen try to scare them from their duties. The incidents against police and military personnel led to various injuries suffered by officials and bystanders alike.
During Holy Week, the Tamaulipas government mobilized a large contingent of state police officers to improve security along the highways and border cities in preparation for the waves of tourists. Police officers have become targets for cartel gunmen as a result.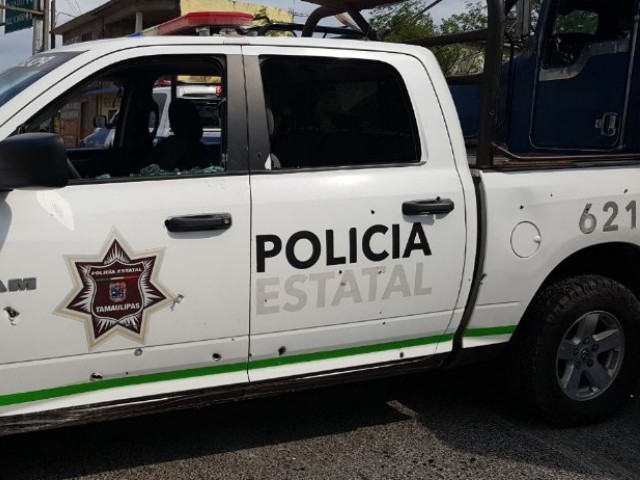 One of the most recent attacks took place near Reynosa when a team of cartel gunmen pulled up to a hotel where Tamaulipas state police officers were staying and began to fire indiscriminately at the building. The hotel is along the highway that connects Reynosa with Rio Bravo.
The gunmen killed a woman who was an innocent bystander and injured a state cop. The woman survived the initial attack but died soon after at a local hospital. It remains unclear if other victims were also hurt.
Shortly before, cartel gunmen carried out a similar attack on state police officers on the same highway, but closer to Matamoros. A team of gunmen riding in a Chevrolet Tahoe pulled up to the Tamaulipas State Police patrol pickup and began shooting. A female police officer in the vehicle was injured and was tended to by her teammates as they requested backup. Police from Reynosa, Rio Bravo, and Matamoros rushed to help their colleagues and track down the attackers.
Editor's Note: Breitbart Texas traveled to the Mexican States of Tamaulipas, Coahuila, and Nuevo León to recruit citizen journalists willing to risk their lives and expose the cartels silencing their communities. The writers would face certain death at the hands of the various cartels that operate in those areas including the Gulf Cartel and Los Zetas if a pseudonym were not used.
Breitbart Texas' Cartel Chronicles
are published in both English and in their original
Spanish
. This article was written by "J.A. Espinoza" and "A.C. Del Angel" from Tamaulipas.
Border Council Rips 'Catch and Release'
---
Under catch and release, federal immigration agencies are freeing illegal aliens at the border when there is no bed space at detention facilities. They're even getting taxpayer-funded air transportation into the interior U.S.
Department of Homeland Security officials revealed in January that groups of illegal aliens were put on planes in Texas and Arizona bound for Salt Lake City and Minneapolis, respectively. Accompanied by Department of Health and Human Services escorts, they were flown to destinations of their choice, with priority boarding to boot.
"We thought there would be a massive change [with President Trump taking office], but that hasn't happened," NBPC President Brandon Judd told FAIR this week.
In a January 2017 executive order, Trump directed DHS to "immediately take all appropriate actions to ensure the detention of aliens apprehended for violations of immigration law pending the outcome of their removal proceedings or their removal from the country to the extent permitted by law."
U.S. Immigration and Customs Enforcement "is committed to supporting the executive order," ICE spokesman Matthew Bourke told FAIR.
Bourke said the agency is adding detention space and working to expedite hearings at backlogged immigration courts. The average daily population at ICE detention facilities grew from 28,449 in fiscal 2015 to 38,106 in fiscal 2017.
ICE would not disclose how many migrants had been caught and released.
Reuters reported
last summer that the number of illegal immigrants awaiting court hearings while living freely in the United States was growing by 7,500 per month.
Judd said letting illegal aliens go on their own recognizance with a flimsy court "notice to appear" makes matters worse.
"The whole drive to stop illegal border crossings is predicated on deportations," Judd asserted.
While critical of ICE, Judd isn't letting his own agency off the hook.
"Border Patrol leadership could have processed our arrests in a manner that would have forced ICE Enforcement and Removal Operations to hold the individuals pending adjudication before a judge, but we didn't."
"There is no legal requirement to release (illegal aliens)," Judd concluded. "We're doing it because we're unwilling to transfer them to detention facilities in other parts of the country that have bed space. This is about money and not the protection of U.S. citizens."
And speaking of money, the
$1.3 trillion spending bill
in Congress won't help. It limits the number of illegal aliens ICE can detain and restricts hiring of new ICE interior enforcement agents.
If Obama holdovers won't carry out his immigration orders, the president must remove them immediately.
Funding for the Wall? Let 'El Chapo' Pay
Amid the wrangling over who – if anyone — will pay for America's southern border wall, now comes Mexican drug lord El Chapo. Facing criminal trial in federal court later this year, the captured narcotics kingpin could be ordered to
forfeit $14 billion
from his drug cartel.
Sen. Ted Cruz, R-Texas, wants the ill-gotten gains earmarked for enhanced border security, including a border wall. Cruz's
El Chapo Act
states:
"Notwithstanding any other provision of law, any illegally obtained profits resulting from any criminal drug trafficking enterprise led by Joaquin Archivaldo "El Chapo" Guzman Loera, which are criminally forfeited to the United States government as a result of the conviction of Mr. Guzman Loera in federal district court, shall be reserved for security measures along the border between the United States and Mexico, including the completion of a wall."
A companion measure –
H.R. 2186
– has been introduced in the House.
Since El Chapo's notorious cartel operated out of Mexico, the appropriating bills are, well, appropriate. And because the bulk of illegal narcotics in this country arrive via Mexico, one could argue that future forfeitures should be handled the same way.
To be clear, drug-asset seizures cannot be the sole source of funding for immigration enforcement endeavors. But the El Chapo Act would be a welcome down payment on a wall that Congress continues to slow-walk and shortchange. It's a no-brainer, even on Capitol Hill.

Adios, Sanctuary La Raza Welfare State of California


A fifth-generation Californian laments his state's ongoing economic collapse.

By Steve Baldwin

American Spectator, October 19, 2017

What's clear is that the producers are leaving the state and the takers are coming in. Many of the takers are illegal aliens, now estimated to number over 2.6 million.
The Federation for American Immigration Reform estimates that California spends $22 billion on government services for illegal aliens, including welfare, education, Medicaid, and criminal justice system costs.