Chicago Robbers Appear to Copy Mexican Cartel Roadblock Tactics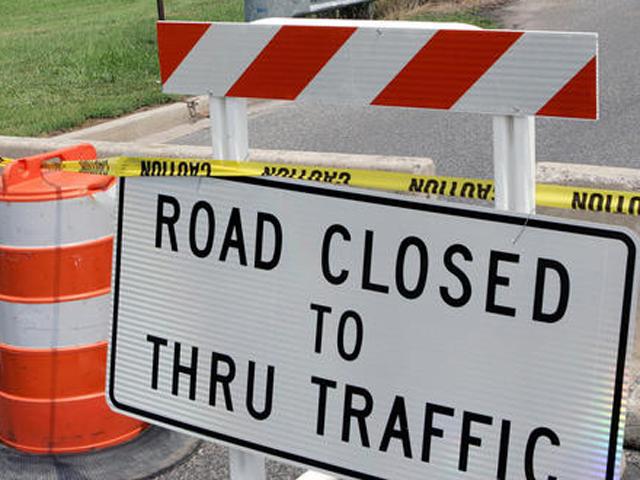 AP
A group of robbers on the south side of Chicago appear to have taken a page out of the Gulf Cartel or Los Zetas manual for setting up roadblocks in order to carry out violent robberies. Just last week a group of three or four robbers have used a construction area in the city's south side to set up roadblocks as a trap for motorists.
Once the motorists stop, they were assaulted and robbed,
UPI news
reported.
The practice bears a striking similarity to a practice already established by both the Gulf Cartel and Los Zetas who set up roadblocks around Mexican border cities to keep their enemies out or to rob unsuspecting motorists.
Cartel roadblocks are so common in the border state of Tamaulipas, as
Breitbart Texas
previously reported, that Mexican Federal Police officers actually set up convoys to escort tourists from southern cities in that state to the border cities of Matamoros and Reynosa.
"It's already known that Mexican cartels control a significant amount of illegal drug trade in Chicago, but for local criminals to start using tactics that cartels in Mexico have been using for years, that is truly disturbing," said Sylvia Longmire, a border security expert and Contributing Editor for
Breitbart Texas
. "The question is did these robbers intentionally copy cartels or are they coming up with these tactics on their own? Was this an isolated incident, or will we be seeing more of these roadblocks across Chicago in the future? The answers to these questions, if they ever are resolved, could become a huge concern to the city of Chicago and its residents."
While the Gulf Cartel is known for having its operations along the Texas-Mexico border, in the past its tentacles have reached Chicago in order to carry out kidnappings and executions tied to missing drug loads
, Breitbart Texas
Managing Editor Brandon Darby previously reported. In that article, members of a street gang called the Two Six Nation, which had ties to the Gulf Cartel, were indicted on kidnapping and murder charges. They directed "members of the Two Six Nation to kidnap the family of Julio Cartagena (Cartagena was also a member of the Two Six), in an effort to recover a large quantity of cocaine stolen by Cartagena from Fuentes." The drugs had been fronted by the Gulf Cartel to the Chicago gang before they were stolen. A second kidnapping attempt proved fatal when Two Six Nation members tried to take Cartagena but ended up murdering him instead.
Follow Ildefonso Ortiz on
Twitter
and on
Facebook
.
OBAMA AND HIS CHICAGO: SINKING IN A CESSPOOL OF CORRUPTION!
THE STAGGERING COST OF THE DEMOCRAT PARTY'S AGENDA OF BUILDING THE LA RAZA MEXICAN WELFARE STATE on the BACKS OF AMERICA'S LOOTED MIDDLE-CLASS:
"The lifetime costs of Social Security and Medicare benefits of illegal immigrant beneficiaries of President Obama's executive amnesty would be well over a trillion dollars, according to Heritage Foundation expert Robert Rector's prepared testimony for a House panel obtained in advance by Breitbart News."
THE LA RAZA MEXICAN CRIME TIDAL WAVE FLOODS AMERICA!
THERE IS A REASON WHY THE MEXICAN

OPERATE IN MORE THAN 2,500 AMERICAN CITIES, INCLUDING OBAMA'S CHICAGO!
Chicago Democrats are hoping to make the Windy City the model for enrolling illegal immigrants into whatever new benefits the Obama administration might adopt.
Rep. Luis Gutiérrez (D-Ill.) and Chicago Mayor Rahm Emanuel (D) joined forces Wednesday with roughly 50 civic leaders to launch a comprehensive strategy for signing up those immigrants who might become newly eligible for any new benefits coming out of the administration.
BARACK OBAMA and his BANKSTER BUDDY MAYOR RAHM EMANUEL IMPOSE OBAMANOMICS MARSHALL LAW ON ILLINOIS!
Obama at the national level and Emanuel in Chicago have carried out equivalent attacks on the social rights of working people…. AS THEY SERVE THEIR BANKSTER CRONIES!
SOARING DEATH IN AMERICA: MEXICO DELIVERS THE HEROIN.
THE OBAMA SUPER DEPRESSION AT HAND: Crony capitalism and the
Obama administration at work for the 1%
Global financial markets are on the road to another crash, with consequences even more serious than the collapse of September 2008. There have been a series of dire warnings from within the ruling class itself that present monetary policies have created massive financial bubbles with devastating consequences.
http://mexicanoccupation.blogspot.com/2015/03/obamanomics-did-his-crony-bansters.html
AMNESTY: The solution to keep wages depressed
"A more recent national survey by the Federal Reserve, based on 2013 data, suggests the problem has not only persisted as the economy recovered but may even have worsened. More than 30 percent of Americans reported spikes and dips in their incomes. Among that group, 42 percent cited an irregular work schedule; an additional 27 percent blamed a span of joblessness or seasonal work."
"In the two advanced countries with the greatest income inequality, Spain and the
United States
, job losses and wage cuts accounted for nearly all the increase in inequality
."
CRONY CAPITALISM… predicated on keeping wages depressed to third world levels for his billionaire donors!
Obamanomics: How Barack Obama Is Bankrupting You and Enriching His Wall Street Friends, Corporate Lobbyists, and Union Bosses…and Muslim Dictators
more at this link
– post on your Facebook and email broadcast