Dozens of Homicides Committed by Criminal Aliens After Being Released by ICE
By Mark Krikorian
The Corner at National Review Online, March 14, 2016
http://www.nationalreview.com/corner/432771/ice-releases-homicidal-criminal-aliens?target=author&tid=982
The federal government shares responsibility when any illegal alien commits murder — it failed to keep him out in the first place. And when a sanctuary city releases a deportable criminal, Washington shares the blame for any subsequent crimes because it's not cracking down on such rogue jurisdictions nullifying federal law.

But federal responsibility is greatest when ICE actually has the criminal aliens in its custody, and then releases them to go and kill some more. Needless to say, the Obama administration doesn't advertise when that happens.
But the Senate Judiciary Committee demanded the information from ICE, which my colleague Jessica Vaughan has summarized. The most outrageous find: Since 2010, 124 criminal aliens who were in ICEs custody and then released went on to be charged with 135
new
homicides.
The Judiciary Committee also asked about criminal aliens released by ICE more than once. Since 2013, there have been 156 such criminal aliens, who racked up between them a total of 243 additional convictions after being let go.
None of these statistics include criminal aliens released by sanctuary cities or those whom ICE simply refused to pick up from local jails in the first place. These are only those who were in ICE's hands, and then let go.
Many of these non-citizen criminals were released with ICE's affirmative consent. A significant number were ordered released by the Justice Department, pursuant to a Supreme Court decision, because their home countries wouldn't take them back. But even here, the administration is culpable. The Secretary of State is required by law to suspend the issuance of visas in any country that won't take back its own citizens. The Obama administration has never — not once — complied with this legal requirement.
Here's the list of countries ICE has identified as refusing to take back their deportable citizens:

Afghanistan, Algeria, Burundi, Cape Verde, China, Cuba, Eritrea, Gambia, Ghana, Guinea, India, Iran, Iraq, Ivory Coast, Liberia, Libya, Mali, Mauritania, Morocco, Sierra Leone, Somalia, South Sudan, and Zimbabwe.
Afghanistan and Iraq
? We let our colonies refuse to accept their deportable citizens, so they can stay here and commit more crimes? Who, then, is the colonizer and who the colonized? And how about Cuba? The administration has made clear that the issue of deportees wasn't — and still isn't — even on the table in discussion of normalizing relations. And the idea that pipsqueak countries like Gambia or Cape Verde can freely defy us suggests that "superpower" doesn't mean what people think.
Politicians have no business even suggesting things like amnesty or increased immigration and guestworkers until outrages like this are banished.
"Criminal aliens released by ICE between 2010 and 2015 have been charged with 124 new homicides and thousands of other crimes that harm citizens and degrade the quality of life in American communities."
Washington Times:


March 20, 2016
Clinton claims our border is secure
Was Hillary Clinton a stand up comic in another life? She told an Arizona radio station in an interview that our southwest border was "secure" because "net illegal immigration" had been cut to zero.
Washington Times:
In an interview with KTAR radio in Phoenix, Mrs. Clinton said improvements under President George W. Bush and President Obama, including several hundred miles of fencing, have cut net illegal immigration from Mexico to zero.



"Now I think it's time to turn our attention to comprehensive immigration reform," she said, using the term immigrant rights advocates use for legislation to legalize the 11 million illegal immigrants now in the country.



Her evaluation of the border stands in stark contrast to Republican presidential candidates who say the border is not secure, pointing to increasing seizures of drugs and to the renewed surge of Central
American illegal immigrants.

But Mrs. Clinton said they're ignoring how bad it used to be during her husband's administration.


BLOG: ONLY OBAMA LIES MORE ON AMERICA'S OPEN BORDERS!




"I think we've done a really good job securing the border and I think those that say we haven't are not paying attention to everything that was done for the last 15 years under both President Bush and President Obama," she told KTAR. "We have increased dramatically the number of border security officers, we have added physical obstructions like fences in many places, and in fact the immigration from Mexico has dropped considerably. It's just not happening any more."




Looking over the last 20 years of illegal immigration from Mexico, Clinton may have a point. Apprehensions at the border are way up and net immigration from Mexico has fallen.
But that's hardly the entire picture:
But the number of Central Americans attempting the illegal crossing has surged over the last three years, leading some experts to say the border problems have shifted, not gone away.





Border Patrol agents say the new illegal immigrants are drawn by the chance to take advantage of lax enforcement of immigration laws within the U.S., which gives them the opportunity to disappear into the shadows with the 11 million other illegal immigrants already here.




Mrs. Clinton,
who will face voters in the Democratic primary in Arizona next week, has come under fire from some Hispanic activists for having voted as a senator for the Secure Fence Act, which called for building 700 miles of double-tier fencing along the southwest border.


The first line of defense of our borders has a much different view of the matter. Border agents are supporting Donald Trump for his strong stand against illegal immigration:
The largest U.S. Border Patrol union local is praising Republican presidential candidate Donald Trump for being the "only candidate" to support their tough mission, an almost endorsement that is the latest boost for the front runner's campaign.



"Mr. Trump is the only candidate that has publicly expressed his support of our mission and our agents. He has been an outspoken candidate on the need for a Secure Border and for this we are grateful," said a statement from Art Del Cueto, president of Local 2544 of the National Border
Patrol Council, the representative of 18,000 agents.


Perhaps before the next time Hillary Clinton makes a fool of herself spouting immigration nonsense, she should consult the people who know the situation best; those charged with defending our borders from illegal
aliens.
Read more:
http://www.americanthinker.com/blog/2016/03/clinton_claims_our_border_is_secure.html#ixzz43TSYiGNC
Follow us:
@AmericanThinker on Twitter
|
AmericanThinker on Facebook
Diversity: Four Illegals Held in Brutal Gang Rape in Massachusetts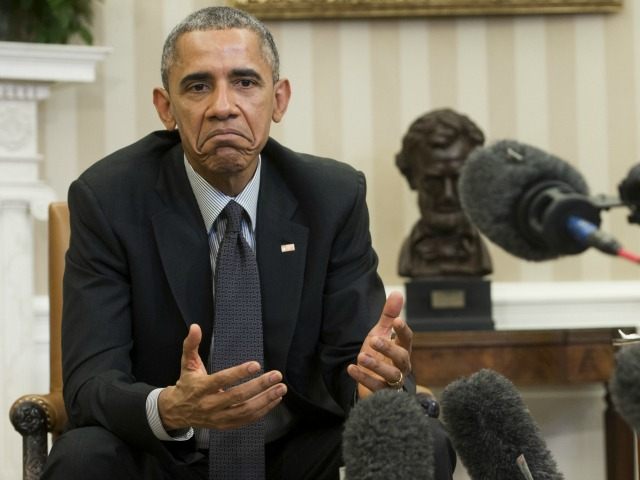 Four Guatemala nationals who are in the U.S. illegally are accused of brutally gang-raping a woman and beating her boyfriend in Massachusetts.
Federal Immigration officers are requesting so-called detainers on all four illegals.
According to
Customs Enforcement spokesman Shawn Neudauer, at least two of the suspects had been deported previously.
Police report that brothers Elmer Diaz, 19, Arial Diaz, 24, and Adan Diaz, 32 and accomplice Marlon Josue Jarquin-Felipe, 27, were arrested and charged with the brutal attacks. They faces charges including rape, assault with a dangerous weapon, assault and battery, kidnapping, witness intimidation and other charges.
Ariel Diaz has a
record of violations
such as drunk driving, driving without a license, and driving without insurance, disorderly conduct, and other charges. Additionally Jarquin-Felipe had been deported back to Guatemala as late as April of 2014.
Since 2010, President Barack Obama has sharply
reduced immigration enforcement
, and has allowed
more than 200,000
people from Central America to cross the border and to seek residency.
The four were arrested after the attacks on a couple they were out for a walk in their neighborhood. According to the police report, as the four approached the couple, one of the illegals pulled out a condom and motioned toward the woman.
She was then grabbed by the hood of her jacket and slammed to the ground while two others started beating the woman's boyfriend. The woman was dragged into a nearby apartment where several began to sexually molest her.
The woman's boyfriend followed them, forced his way into the apartment and called 911. Police say he was then attacked again. At one point Ariel Diaz came at the man with a chef's kitchen knife. The victim was able to wrest the knife away avoiding being stabbed in the process.
Eventually the male victim was able to fight off the attackers and help free his girlfriend. The two exited the apartment building and flagged down police. Officers then arrested the four men finding some of the couples' belongings in the apartment.
"I thought we were going to die. I really did. And I didn't care if I died as long as I could save her and get her out of there, that's all I cared about," the male victim told the
Boston Herald
.
"I've lived here my whole life and I never imagined anything like this could happen just walking down the street," he added. "The worst part was I felt like I couldn't do anything."
The victim noted that his girlfriend is traumatized and has yet to come to terms with her assault.
All four of the illegals have pleaded not guilty but are being held pending a determination on how dangerous they are to the community before being released.
ICE officials say that they have no record of being alerted by local police after any of the suspects were arrested for past offenses.
Follow Warner Todd Huston on Twitter @warnerthuston or email the author at igcolonel@hotmail.com
March 20, 2016
Legal American weed is not leading to a major drop in Mexico's violent crime rates
Last year, the media was touting a consistent narrative: the legalization of marijuana in a few U.S. states was likely leading to large drops in Mexico's violent crime rate.
At The Daily Caller from February 2015:
Homicides in Mexico have dropped from 22,852 in 2011 to 15,649 as of 2014, which tracks relatively closely with the legalization of marijuana in Colorado and Washington, although the link between the two events is not conclusive.
From Time magazine in April 2015:
Coinciding with legalization, violence has decreased in Mexico. Homicides hit a high in 2011, with Mexican police departments reporting almost 23,000 murders. Last year, they reported 15,649.
With the release of the full year of 2015 crime statistics from Mexico, the most likely conclusion appears to be that pot legalization in the U.S. had a minimal -- if not negligible -- impact on violent crime for its southern neighbor.
First off, credible journalism on the topic must acknowledge that Mexico's crime data is deeply flawed, a point which cannot be stressed enough. There is rampant evidence of either incompetence or political alteration (or, more likely, both) in its violent crime data. These concerns are well-established among experts from multiple security-oriented organizations who have been critically looking at the Mexican statistics.
In addition, any trends in Mexico's violent crime data must be interpreted within the context of what actions President Felipe Calderon's administration took during late 2006 through 2012, sending in the military against the cartels -- resulting in the official period of the so-called "Mexican Drug War."
During this time frame, violent crime rates spiked upwards as the cartels retaliated. After Calderon left office, the war died down primarily because of a less aggressive role for the Mexican military under President Enrique Pena Nieto.

With Pena Nieto, Mexico has essentially given up on efforts to seriously attack the cartels, which would naturally result in reduced violence. One could also reasonably question whether Pena Nieto's administration has altered the crime data to make his term in office appear more favorable than it actually is.
Accepting the Mexican crime data as is, flawed though they undoubtedly are, it is still clear that rates of homicide, kidnapping, and extortion remain well above their pre-2006/2007 levels, and the patterns of any subsequent declines from the drug war peaks are not consistent with a causal linkage to U.S. marijuana legalization.
Homicide rates started to decline after 2011, and have barely changed since 2013 -- which is the period where the bulk of the American drug legalization efforts have kicked in and accelerated. In fact, the homicide rate increased -- not decreased -- between 2014 and 2015, the opposite trend expected if legalization was a determining factor.
Kidnappings remain above 2008 levels, and more than twice what they were before the drug war.
Extortion rates were increasing prior to the drug war, and haven't shown any clear and consistent trend since 2008 -- having high interannual variability.
The long-term impacts of U.S. marijuana legalization efforts on Mexican crime rates are unclear, but one thing is certain: it is far too early to be ascribing any significant reductions in violent crimes (assuming they actually are declining) to legal pot.