REPORT: East Texas Child Murdered by Previously Deported Illegal Alien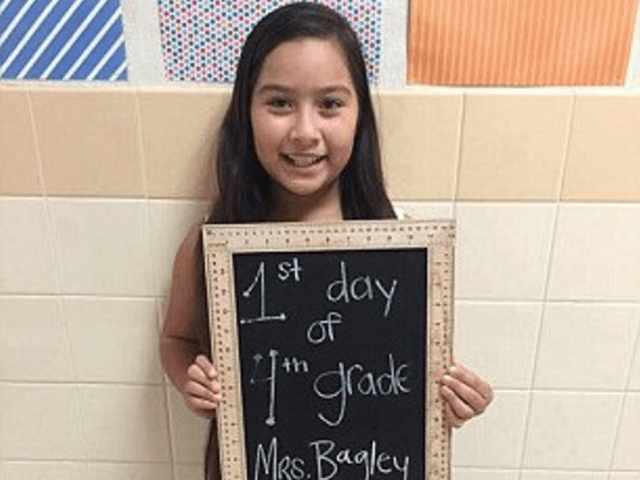 Law enforcement officials in East Texas are reporting the alleged murderer of 10-year-old Kayla Gomez-Orozco is a previously deported illegal alien from Mexico.
Officials with the Smith County jail confirmed to Breitbart Texas that Gustavo Gonzalez, 24, is currently being held in the jail on an immigration detainer from Immigration and Customs Enforcement officers. Gonzalez was also confirmed to be a Mexican national by the jail official.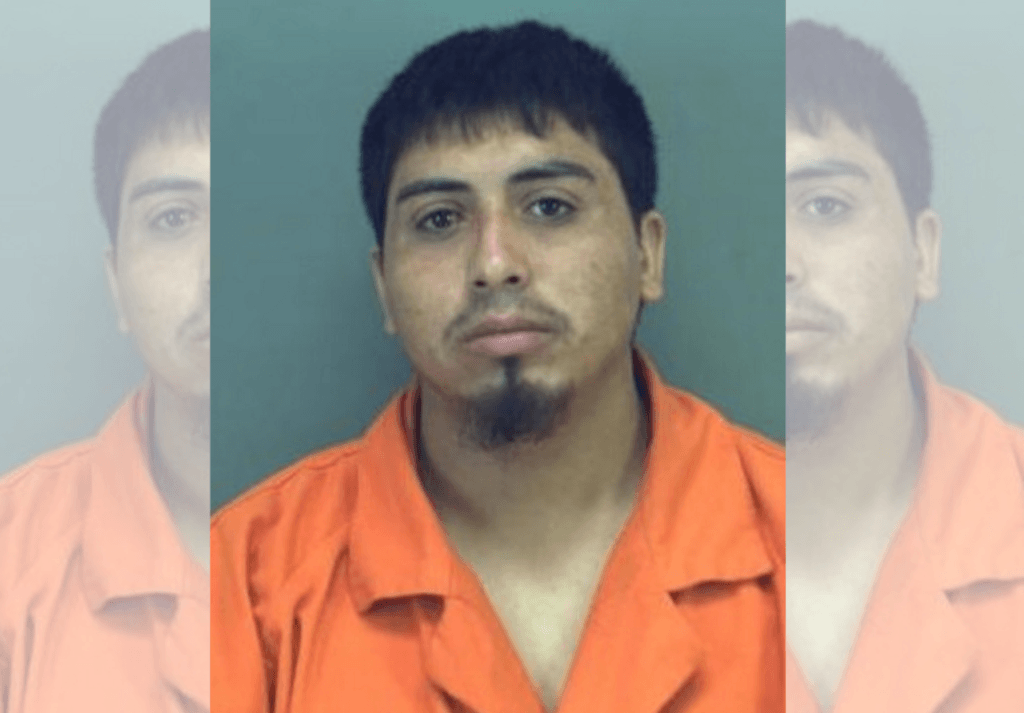 East Texas Matters reporter Michael Wesp
reported
an unnamed law enforcement official claimed that Gonzalez was previously deported in 2014 for a "violent crime." Court records show that Gonzalez was arrested twice in 2014 on charges for assault causing bodily injury.
The previously deported criminal alien is also reported to be a family member of Kayla Gomez-Orozco, the young girl whose body was found on Saturday. The body of the young girl was found in a well at a home in Smith County Texas, according to Sheriff Larry Smith. Gonzalez was initially reported to be Kayla's uncle, but family members later clarified that he is a "cousin who acted like an uncle to Kayla."
Kayla disappeared on Tuesday following a church service at the Bullard First Assembly Church. Her body was found wearing the same clothes on Saturday night in a well near a family member's house.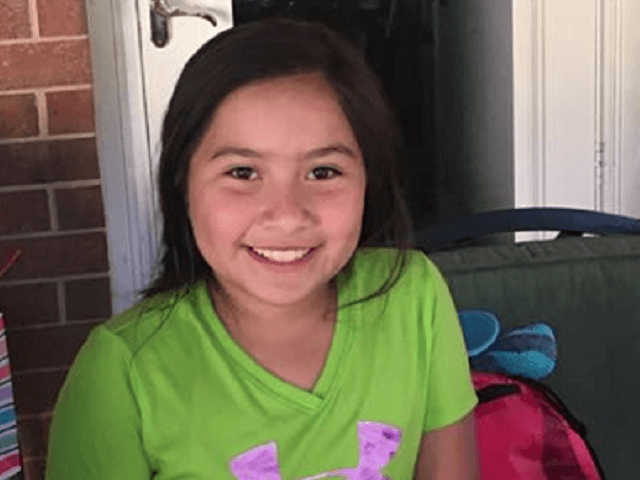 The church were Kayla disappeared is located in Cherokee County. Officials with the Cherokee County Sheriff's Office referred questions from Breitbart Texas to the FBI in Dallas. A spokesperson for the FBI was not immediately available Sunday afternoon to respond.
No motive for the homicide has been released by law enforcement officials.
Smith County jail records show that the arrest of Gonzalez was made by Texas Rangers assigned to assist Cherokee County in the investigation. Breitbart Texas reached out to the Texas Department of Public Safety for additional information. No spokesperson was immediately available for comment.
A vigil for the young East Texas girl is scheduled for Sunday evening at Jack Elementary School.
Gonzalez has been living in Bullard, Texas. He is currently being held on the immigration detainer as the Cherokee County and Smith County District Attorneys determine what additional charges will be filed.
Bob Price
serves as associate editor and senior political news contributor for Breitbart Texas. He is a founding member of the Breitbart Texas team. Follow him on Twitter
@BobPriceBBTX
.
OPEN BORDERS: The Democrat Party's Weapon of Mass Destruction on the American Worker
"Los Angeles saw all crime rise in 2015: violent crime up 19.9 percent, homicides up 10.2 percent, shooting victims up 12.6 percent, rapes up 8.6 percent, robberies up 12.3 percent, and aggravated assault up 27.5 percent,"Landry said."
The illegal broke into her place.
Using a claw hammer, he beat her, broke her neck and raped her!
Marilyn Pharis was 64 when she died from her assault.
VIVA LA RAZA SUPREMACY AND OPEN BORDERS?
According to a 2011
report
from the Government Accountability Office, there are 70,000 sexual offenses attached to the incarcerated criminal alien population.
A Mexican illegal alien allegedly raped a girl in Kansas in September after being deported ten times in the past six years alone, according to reports.
INVADE, RAPE, MURDER and then vote Democrat for more!
Illegals Committing Heinous Acts Against Children & civilians in U.S.
A Mexican illegal alien allegedly raped a girl in Kansas in September after being deported ten times in the past six years alone, according to reports.
WHO ARE THE LA RAZA MEXICAN INVADERS?
ANIMAL ABUSE AND THE MEXICAN
RAPE, MURDER, ANIMAL ABUSE, HOME INVASION and then vote DEMOCRAT FOR MORE
Fermin Rivera, 28, allegedly
beat a puppy to death
while trying to break into a neighborhood home. During the attempted burglary, Rivera had broken into the backyard but was
met
with barking by a small puppy. Surveillance cameras show Rivera subsequently "cornered the Bichon-Maltese mix, lifted the dog over his head and slammed it down with all his strength on the concrete slab twice." River is now reportedly "facing felony counts of animal cruelty charges and attempted burglary charges." Rivera is reportedly on an immigration hold.
LA RAZA ILLEGAL CARLOS ESPARAZA RAPED A 7 YEAR OLD.
THEN HE WENT OUT AND VOTED DEM FOR WIDER OPEN BORDERS!
THE OBAMA SOLUTION TO END WHITE CHRISTIAN AMERICA:
MEXICO: AMERICA'S DRUG DEALER!
The same period has seen a massive growth of social inequality, with income and wealth concentrated at the very top of American society to an extent not seen since the 1920s.
http://mexicanoccupation.blogspot.com/2016/08/obama-clintonomics-their-crony.html
Sheriff: MS-13 Gang Brings Machetes, Rape, Scalping to Texas
File Photo: YURI CORTEZ/AFP/Getty Images
Members of the hyper-violent MS-13 transnational criminal gang are bringing severe tactics like machete-hacking murders, rape, and scalping to Texas according to the Texas Sheriff's Association.
Jackson County Sheriff Andy Louderback, who also serves on the Texas Sheriff's Association, told Breitbart Texas on Monday that the MS-13 gang members are bringing a level of violence not seen before by gangs in the U.S.
"They have distinguished themselves as to the level of violence by committing heinous acts including hacking people to death with a machete, scalping, and raping young girls," the sheriff said. "They are a Tier 1 threat in Texas."
Louderback recently spoke on a teleconference panel hosted by Jessica Vaughn with the Center for Immigration Studies (CIS). During that conference, Louderback discussed the impact in Texas these gangs are presenting and how the flood of unaccompanied alien chidren across our southern border is leading to a massive increase in the numbers of MS-13 gang members in Texas and across the U.S.
"We are inexperienced in seeing the level of brutality, savagery that MS-13 is doing here in Texas," the south Texas sheriff told the listeners. "There are many cases in the Houston area. And out of 20,000 gang members in Houston, about 800 of them are MS-13, Mara Salvatrucha."
"But the violence that they commit in Houston, Harris County, is unbelievable," he continued. "And most of our citizens are unprepared and don't have the knowledge on what's actually going on with these gang members here in the state of Texas. And having the border here in Texas affords us a unique look into exactly what's happening to our country, which appears first most of the time here in Texas."
"We have multiple deportees using machetes, scalping, killing 14-year-olds, 23-year-old gang leaders, you know, luring, you know, kids into a road near Addicks Dam and using a machete, it was four of them, to hack a person to death – a 14-year-old boy, who allegedly would not murder his cousin, that they were upset about over some issue," Louderback stated.
He is referring to the case recently concluded in Houston where Breitbart Texas

reported

a MS-13 gang leader was convicted of murdering a 14-year-old boy with a machete. Jose Granados-Guevara, 23, was convicted by state district court Judge Terry Mlenniken following a three-day bench trial. The judge sentenced Granados-Guevara to spend 99 years in a state prison.
The victim, Jose Meraz, was taken by Granados-Guevara and three other gang members to a wooded area in the west part of Houston near Addicks Dam Road on September 15, 2014. The MS-13 gang members passed the machete around as they killed the boy. Meraz was sentenced to death by Granados-Guevara after he refused to kill his own cousin as part of a gang ritual, the

Houston Chronicle

reported

.
Louderback continued, talking about a case

reported last week

by Breitbart Texas where a MS-13 gang member who had previously been deported posed as a music producer with another gang member to lure a 15-year-old girl to Houston where she was repeatedly raped by the two men according to Harris County Sheriff Ron Hickman.
"We have a 15-year-old girl out of Henderson, Texas who was lured on a social media app, K-I-K or Kik, and also MeetMe.com as MS-13 members that were posing as music talent searchers and talent, able to put her in front of certain folks to enhance her talent," Louderback said describing the violent assault. "[They] took her captive, sexually assaulted her for two days before she was able to get free, get a cellphone, get a hold of 9-1-1. Again, a two-time deportee, MS-13 members. That's what we're faced with, folks."
"We need help. We need help from the federal government," Sheriff Louderback pleaded. He continued:
The state government's actively involved. You know, hat's off to them for what they're doing. But the federal government plays a role here. And our interaction with law enforcement and federal policies that are in place now are reprehensible. They affect law enforcement. They affect our citizens. They affect our taxpayers. And it's not a good situation, by any stretch. And, you know, my vocabulary, I get pretty passionate about this because, you know, Texas sheriffs and Texas law enforcement, you know, our citizens are important to us, as probably in all states. But it's a unique situation here in Texas.
It is not just a Texas problem. Jessica Vaughn wrote for CIS that the problem effects cities all across the United States. "The Washington, D.C. metropolitan area, Baltimore, Long Island, Charlotte, Newark, Boston, Atlanta, Miami, and several Texas cities suffer the highest level of MS-13 violence, as shown by ICE arrests," Vaugh stated. "

Brentwood, N.Y., on Long Island, a town consumed by MS-13 crime

, exemplifies the association between the huge influx of illegal alien minors and MS-13 violence levels. In a town of 60,000, there have been 30 MS-13 murders since 2010; an additional three murders this fall, plus two bodies found from the spring are being attributed to the dangerous gang."
Vaughn attributed the growing problem to the exploitation of existing law designed to deter human trafficking that now allows these unaccompanied minors unbridled access to American cities. She wrote:
The increasing MS-13 population and violence results in part from Congress passing the 2008 Trafficking Victims Protection Reauthorization Act (TVPRA), which was intended to protect against the trafficking of unaccompanied minors. But the Obama administration has misused the law and allowed in tens of thousands of illegal alien teenagers who are neither unaccompanied nor trafficked. Over last three years the administration has used the law as a pretext to allow over 120,000 minors to remain in the country, resulting in "a national security and public safety crisis," according to Joe Kolb, a Center fellow and author of the two reports.
Vaughn concluded, "currently an average of 260 unaccompanied youths are being allowed in every day, compared to about 150 a day in 2014. Sheriff Louderback speaks for all of the traumatized communities when he said, 'We need help.'"
Bob Price
serves as associate editor and senior political news contributor for Breitbart Texas. He is a founding member of the Breitbart Texas team. Follow him on Twitter
@BobPriceBBTX
.