ONLY MUSLIMS ARE EQUAL


IN VIOLENCE THE THE


INVADING MEXICANS!
35 Illegal Aliens Accused of Preventable Crimes in 2017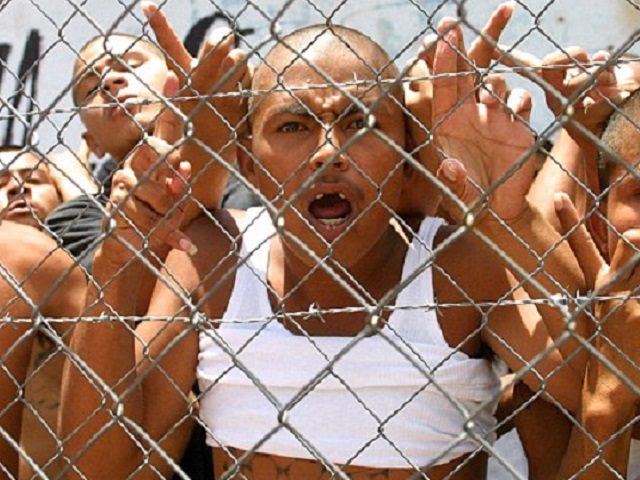 As President Trump continues to push for his pro-American immigration agenda, many Americans were victimized by illegal immigration this year.
Here are 11 headlines wherein 35 illegal aliens are accused of committing some of the most heinous crimes against Americans in 2017.
1.Illegal Alien Accused of Murdering Muslim Teen
Darwin Martinez Torres, a 22-year-old from El Salvador, is responsible for the beating death of 17-year-old Nabra Hassanen,

according

to police.

Hassanen and a group of fellow Muslim teenagers were eating at a nearby McDonald's when they left and started walking back to the All Dulles Area Muslim Society (ADAMS) Center when Torres, according to police, started following the teenagers.

Soon after the teens noticed Torres, the illegal alien allegedly jumped a curb with his car and got out of his vehicle and started chasing the teens while wielding a baseball bat. Torres was able to grab Hassanen and began beating her to death with the bat, police said.
2. Sanctuary Cities Allowed Criminal Alien to Remain in U.S., Kill Kansas Deputy
An illegal alien who was

drunk driving

has pleaded guilty to killing a Kansas deputy sheriff after causing a deadly car crash last year. Sanctuary city policies in two jurisdictions allowed the previously convicted drunk driver to remain in the U.S., leading to the death of the deputy.
3. Illegal Alien Deported 15 Times, Is Suspect in San Diego Hit-and-Run DUI
A six-year-old boy in San Diego was

severely injured

when a drunk-driving illegal alien allegedly slammed into the family's car on their way home from the Disneyland theme park, the

San Diego Union-Tribune

reported.
4. Illegal Alien Accused of Raping 13-Year-Old Girl
German Cruz Capetillo, a 30-year-old illegal alien, was

arrested

in Edgecombe County, North Carolina, for allegedly having sexual relations with the 13-year-old, who reportedly ran away from home.
5. DREAMer Accused of Raping Woman in Sanctuary City
Salvador Diaz-Garcia, 23, is facing second-degree assault and rape charges for an alleged brutal attack on a 19-year-old woman in Burien, Washington,

Breitbart Texas reported

.

According to court documents, the woman was on a treadmill at her local gym when Garcia allegedly stood behind her and asked her questions. The woman said she asked Garcia to move. Garcia allegedly attacked the woman, breaking her jaw, nose, and ripping half of her ear off.
6. Illegal Immigrant Accused of Running over Man in Drunk Hit-and-Run
An illegal immigrant is now

facing

felony charges after allegedly running over a Raleigh, North Carolina man in a hit-and-run car accident while intoxicated.

Carlos Edilberto Flores-Benitez, 27, allegedly ran over a man while he was drinking and driving, police and eyewitnesses say, according to

WNCN

. Police reports claim the illegal immigrant hit the man at an intersection and then immediately sped off from the scene.
7. Report: Illegal Aliens Arrested for Murder, Violent Crimes Years After Deportation Orders
Marco Vinicio Perez, also known as Marco Perez-Geronimo, allegedly

murdered

his girlfriend four years after he was ordered deported in 2012. Police arrested the illegal alien on first-degree murder charges after he was accused of beating her to death last January because "demons in his head told him" to kill her.

Had he been deported to his native Guatemala on schedule, Idelcira Perez might still be alive. Almost nothing else is known about Perez, the

Tallahassee Democrat

explains, but he never appealed his deportation order.
8. Illegal Immigrant Uber Driver Skips Town after Rape Accusation
Luis Baez is alleged to have

picked up

a woman in Boston while driving under the fake name of Pedro Valentin in September, Middlesex District Attorney prosecutors

told

Boston25 News. Instead of dropping her at her requested destination, he drove her to another location where he allegedly sexually assaulted the young woman. He then dropped her off at Boston College and she reported the incident to campus police. Boston College would not confirm or deny if the woman is a student at the college.
9. Illegal Alien from Ecuador Accused of Assault, Possession of Weapon Arrested
Marco Freiire, a 42-year-old illegal alien from Ecuador, was

arrested

by ICE after being released in July, despite a pending immigration hold. Freiire was arrested on assault, criminal possession of a weapon, harassment, and menacing charges at the time. Months later, ICE located and arrested the criminal illegal alien at his residence in Brooklyn.
10. DREAMer Deported to Mexico After Embezzlement Charges
Gus Zamudio, 18, returned to Mexico City nearly a month before he was expected to graduate from art school,

Breitbart Texas reported

in May.

Zamudio allegedly embezzled approximately $3,000 from Harris Teeter, the grocery store he was working for in February, according to police. Zamudio's attorney pleaded down the felony charges, but the illegal immigrant remained in law enforcement custody.
11. ICE Busts 24 Illegal Immigrants with DUI Convictions in Sanctuary New York
Immigration and Customs Enforcement (ICE) Removal Operations (ERO) officers arrested 25 illegal immigrants in Long Island, New York – 24 were

convicted

of driving under the influence of drugs or alcohol. One of those is an MS-13 member.
John Binder is a reporter for Breitbart News. Follow him on Twitter at
@JxhnBinder
.
Migrant Mother Murdered Newborn Baby Girl in Texas on Christmas Weekend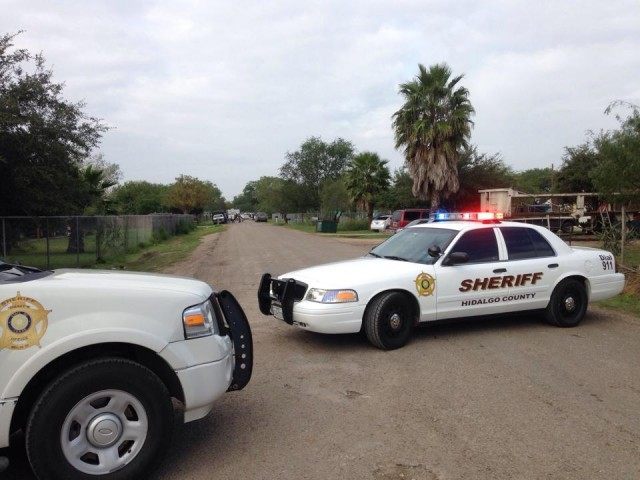 Authorities in Hidalgo County, Texas, are looking into the alleged murder of a newborn girl on Christmas weekend. The mother, who is in the country illegally, reportedly confessed to suffocating her.
The case began on December 23, when deputies responded to a house north of Mercedes, information provided to Breitbart Texas by the sheriff's office revealed. Deputies responded to a 911 call made by 34-year-old Maria Guadalupe Cardenas who reportedly said she had murdered her baby.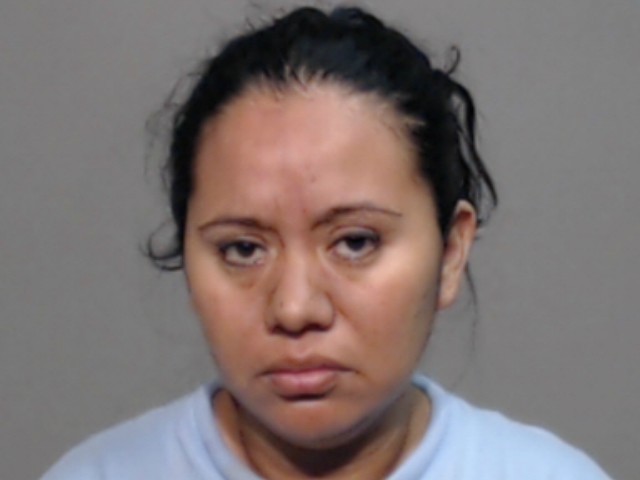 When deputies arrived, they encountered Cardenas. Authorities discovered the body of the one-month-old girl. A local justice of the peace pronounced the newborn dead and ordered an autopsy. Crime scene investigators and detectives searched the home, reportedly finding evidence of the murder.
On Christmas Eve, Cardenas went before Justice of the Peace Robert Contreras who formally charged her with one count of capital murder and set her bond at

$1 million before ordering her back to a cell. Breitbart Texas was able to confirm with local and federal authorities that Cardenas is not a U.S. citizen and is in the country illegally.
Ildefonso Ortiz is an award-winning journalist with Breitbart Texas. He co-founded the Cartel Chronicles project with Brandon Darby and Stephen K. Bannon.

You can follow him on Twitter and on Facebook. He can be contacted at Iortiz@breitbart.com.
Brandon Darby is managing director and editor-in-chief of Breitbart Texas. He co-founded the Cartel Chronicles project with Ildefonso Ortiz and Stephen K. Bannon. Follow him on
Twitter
and
Facebook
. He can be contacted at
bdarby@breitbart.com
.