THE DEMOCRAT PARTY BUILDS THE LA
RAZA "The Race" MEXICAN FASCIST
PARTY AND WELFARE STATE ON OUR
BACKS!
U.S. Spends Another $10 Mil to Register
New Immigrant Voters
Judicial Watch Corruption Chronicles, Septembe 6, 2016
. . .
Since 2009 USCIS has doled out $63 million in these grants to prepare more than 156,000 resident immigrants in dozens of states for U.S. citizenship, according to the agency's figures. Besides the free classes, Uncle Sam also offers immigrants free "naturalization legal services," the latest USCIS grant announcement states. "Recipient organizations serve both traditional immigrant destinations and new immigrant getaway cities in 21 states," the USCIS document reads. The latest $10 million investment will prepare approximately 25,000 residents from more than 50 countries, according to the agency. More than a dozen states—including California, New York, Florida, Washington and Ohio—with large resident immigrant populations are being targeted as well as cities with huge immigrant populations such as Miami, Los Angeles, Chicago, San Francisco and Washington D.C.
. . .
http://www.judicialwatch.org/blog/2016/09/u-s-spends-another-10-mil-register-new-immigrant-voters/
SAID IN SPANISH: Mexican Elite In
Tailspin After Trump's Triumphant Visit,
Speech
By Allan Wall
VDare.com, September 6, 2016
If Trump wins, August 31st will go down as a milestone, with Trump's lightning visit to Mexico immediately followed by his blockbuster immigration patriot speech in Phoenix. The visit, and Trump's conduct, set the non-governing-party Mexican elite into a hysterical tailspin.
. . .
When it comes to immigration to the U.S., all Mexican factions are in agreement: the U.S. should have open borders. But they criticize other factions for not standing up to the U.S. enough.
Here are some statements by just a few elite
Mexicans. What they all have in common is they
are not part of the Pena Nieto administration.
There's a lot of politics involved here, but it's a
revealing look into their mindset.
http://www.vdare.com/articles/said-in-spanish-mexican-elite-in-tailspin-after-trumps-triumphant-visit-to-mexico
ACLU, NYT, & La Raza All Agree: 75% of
Illegal Aliens Are Committing Felonies
By Ronald W. Mortensen
CIS Immigration Blog, September 5, 2016
On "Fox News Sunday", Chris Wallace asked what Trump would do with all of the law abiding illegal aliens who have not committed any crimes since entering the United States illegally.
Wallace's question is based on the myth that most illegal aliens are law abiding, which is simply not the case.
The fact is that the vast majority of illegal aliens routinely commit multiple job-related felonies.
http://cis.org/mortensen/aclu-nyt-laraza-all-agree-75-percent-illegal-aliens-committing-felonies
HISPANIC FAMILY VALUES: RAPE, MURDER and then go vote dem for more!

Mexico's massive looting in our open borders:
5-Time Deportee Arrested for Serial Rape in Central Texas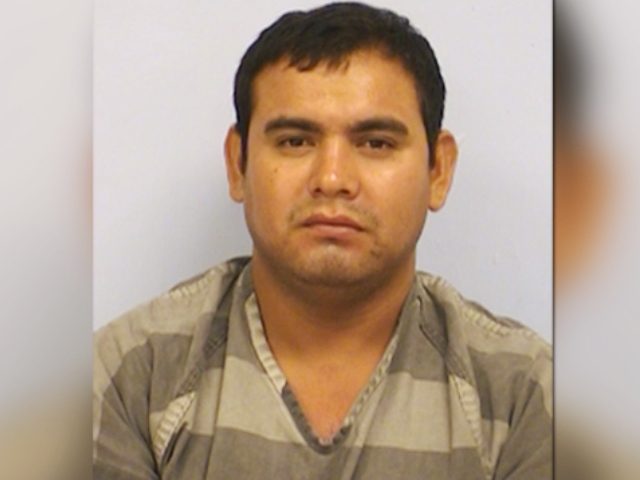 A five-time, Mexican deportee now stands accused of serial rape and assault in Austin, Texas.
In at least one case, the accused rapist
allegedly poured gasoline on a woman and
attempted to set her on fire.
U.S. Immigration and Customs Enforcement (ICE) officials confirmed with
Fox 7 News in Austin
that Nicondemo Coria-Gonzales was deported five times before returning to commit a series of rapes in the Austin area. The most recent deportation occurred in August 2016.
The previously deported criminal alien has reportedly admitted to picking up prostitutes and beating them out of anger. ICE officials have placed yet another immigration detainer on the suspect.
"There's bad, really bad people, who want to do us real harm who are coming at us from all different directions north, south, east and west," Immigration specialist Thomas Esparza, Jr. told FOX 7.
It appears that Coria-Gonzales illegally entered the U.S. six times, committing crimes along the way that earned him deportations.
"Five times deported and he's still here? What did he do the first time to get himself deported? And why didn't he learn after the second or the third or the fourth time? But already five times?! And he's still back?! He's a determined son of a gun, but at some point the dance is over and so, unfortunately, the dance is going to be over for him and he's going to be in jail," Esparza told FOX 7.
Breitbart Texas learned that a request had previously been made to the U.S. Attorney's Office to prosecute the man for felony illegal re-entry earlier this year but that request was turned down and he was deported again. He then returned to begin the alleged rapes. A request has been emailed to the U.S. Attorney's Office in San Antonio requesting confirmation of this information and any related information on the suspect's criminal and immigration history.
ICE officials told Fox 7 that Coria-Gonzales had been previously convicted of three driving while intoxicated offenses and possibly other criminal charges. His deportations began in September 2012, ICE officials
told KXAN
.
The man now stands accused of attacking and sexually assaulting at least 10 women in northeast Austin. Some of the incidents date back to December 2015, a time following several deportations of this alleged criminal.
His routine was to pick up women by offering them a ride–or to pick up prostitutes. At least half of the victims were reported to be sex workers, Austin police officials told KXAN.
In July, Coria-Gonzales picked up a 68-year-old woman at a bus stop to "take her to his garden." The woman, who uses a walking cane, accepted the ride from the man who then drove her to a dirt road where he reportedly
beat her and sexually assaulted her
.
In another case, Coria-Gonzales attempted to
set a woman on fire
after taking her to a secluded road. She said she thought she would soon be dead when he brought out a gas can. The woman was reported to be a prostitute and did not immediately report the crime for fear of being charged as such. He reportedly did not try to have sex with her.
Other victims range from age 30 to 60.
Coria-Gonzales sits in the Travis County jail and is being held without bond. ICE officials have issued an immigration detainer.
Concurrently, the Democrat candidate for Sheriff of Travis County, Constable Sally Hernandez, has promised to get ICE officials out of the Travis County jail if she is elected as the next sheriff.
"I just don't think you solve the criminal justice process by deporting them," Hernandez
told The Texas Tribune
during a sit-down interview in her office this week. "We talk about being progressive. I believe we need to lead the way."
Her Republican opponent, Joe Martinez, favors continuing the ICE program in the Travis County Jail. The current Travis County Sheriff, a Democrat, also supports the ICE program.
"How can you release somebody back into the population to do more harm?" Martinez told the Texas Tribune. "Where is it going to stop? When you hurt or maim and kill somebody? An American citizen or another immigrant? The federal government has a job to do. Let's let them do their job."
Breitbart Texas reached out to Constable Hernandez to see if the news about Coria-Gonzales would be enough to make her reconsider her plans to turn Austin into a Sanctuary City. No response was immediately available.
Bob Price serves as associate editor and senior political news contributor for Breitbart Texas. He is a founding member of the Breitbart Texas team. Follow him on Twitter
@BobPriceBBTX
.