BLOG: What has Mexico ever done for their people beyond exporting them to loot America?
After Trump victory:
Mexican
peso plummets amid ruling class unease
By Clodomiro Puentes
18 November 2016
In the two trading sessions immediately following the election of Donald Trump last Tuesday, the Mexican peso's value plummeted over 12.6 percent, its most precipitous decline since the 1994 financial crisis. By the close of last Thursday's session, the peso had fallen to 20.53 pesos to the dollar, from 18.6 on the eve of the election. It continued its plunge to 21.45 pesos on Friday.
The abrupt devaluation of the peso reflected the upending of the Mexican ruling elite's expectations of a Clinton victory, and laid bare their anxieties over what a government headed by Trump may presage.

Particular concern has been provoked
by the president-elect's protectionist rhetoric, including his
professed intent to impose a 35 percent tariff on all Mexican-
manufactured auto exports to the US, along with his
denunciations of NAFTA as "the worst trade deal ever." On
the latter point, he has made vague threats ranging from
abandoning it outright to renegotiating terms.
Bilateral trade between the US and Mexico is estimated at
US$583 billion annually, with 80 percent of Mexican exports
going to the US. A renegotiation of NAFTA could create
conditions of crisis and uncertainty rivaling the effects of
Brexit in Europe.
Nevertheless, the Mexican currency gained in value modestly to 20.3 pesos to the dollar this week as the initial panic of Mexico's financial aristocracy gave way to some expressions of cautious optimism. Trump's past remarks about infrastructure investment and slashing of corporate tax rates down to 15 percent from 35 percent in the US are seen as potentially benefiting sections of Mexico's ruling elite as well in the long term.
The far-right billionaire's anti-immigrant
vitriol is also of some concern to the Mexican
ruling class. This is motivated not by concern
for the well-being of the millions of
undocumented immigrant workers he intends
to deport as by the possibility of greatly
diminished revenues from the remittances
(currently valued at US$24.8 billion per year)
sent to Mexico.
There remains considerable public anger over the political fiasco that was Trump's visit to Mexico in September. The display of servility by President Enrique Peña Nieto toward Trump, the most hated figure in Mexico, served to further undermine the legitimacy of his administration.

Peña Nieto's approval rating has fallen to 26 percent.
Trump's threat of mass deportations is largely a continuation of the already existing situation. Mexican Secretary of the Interior Osorio Chong recently announced the expansion of the Programa Somos Mexicanos, a program that was implemented in 2014 with the express purpose of reintegrating deportees into the workforce. This was a complementary response to the Obama administration's own deportation policy, which sent back nearly 200,000 Mexican nationals in 2015 alone.
Similarly, Trump's proposed "wall" has elicited only the most guarded reaction from the Mexican political establishment, which can do little else since it is caught between the growing disapproval of the mass of the Mexican population on the one hand, and the demands of its subordination to US imperialism on the other.
Peña Nieto gave a brief press conference the day after the US elections in which he related little of substance, except to reaffirm the prostration of that country's ruling elite to Washington. With regard to the charged question of Trump's deportation scheme, he could only offer: "As President of Mexico, I will dedicate myself to the best of my ability, genuinely, with body and soul, to watch over the well-being and the interests of Mexicans wherever they may be." The proposed border wall was noticeably absent from his address.
He added: "President-elect Donald Trump expressed his willingness to work with everyone and every country, looking for agreement and not hostility, alliances and not conflicts, and Mexico shares that vision."
Peña Nieto will find areas of "agreement and not hostility" by adapting his administration to Trump's proposed police state measures to round up millions of undocumented immigrants. Given his well-established record as enforcer of Washington's repressive immigration policies, carrying out tens of thousands of deportations of Central American immigrants as part of the so-called Merida Initiative, there is no reason to suspect that the Mexican elite will not continue to do Washington's bidding.
His xenophobic appeals will inevitably run aground upon the intractable realities of American capitalism's dependence on a vulnerable and super-exploited layer of undocumented immigrant workers. Divisions exist within the ruling class on how to deal with the "problem" of immigrant workers, particularly on the part of the large agribusiness conglomerates that have long pushed for immigration "reform," the better to manage and exploit their workers.
Dave Heineman, who sits on Trump's agricultural advisory committee, speaking to agriculture newsletter Agri-Pulse on the future of trade deals such as TPP and NAFTA, confirmed these differences: "Talk to governors of large industrial states and they will tell you that while [agriculture] was favored in trade relations in these trade deals, the manufacturing sector and other sectors of the economy weren't."
Whatever the final form taken by Trump's approach to repressing immigrant workers, the underlying political logic is to drive a wedge between workers who are objectively linked across national boundaries in the production process, and whose common interests are inimical to those of their respective ruling classes.
Both US and Mexican workers and farmers
were negatively impacted by NAFTA, which
was developed by both Republican and
Democratic administrations before being
finally implemented in 1994.
Poor peasants found their livelihoods shattered by an influx of cheap US agricultural imports propped up by federal subsidies. This coincided with Mexico's own slashing of agricultural subsidies alongside other neoliberal counterreforms, including a wave of privatizations of key assets such as telecommunications and railways and the dismantling of the constitutional protections of the ejido (communal agriculture) system.
As a consequence of NAFTA, Mexico, formerly self-sufficient in corn, now receives half its supply from the US. Mexican agriculture is estimated to have lost nearly a million and a half jobs—it was this ruination of the small Mexican farmer that proved to be a major source for immigration northwards in this period.
The growth of the Mexican industrial working class was manifested in the mushrooming of low-wage maquiladora plants along the border states to facilitate production across national boundaries, a process known as "near-sourcing." Mexico is now the third largest producer of automobiles behind the US and Brazil in the Americas, and auto manufacturers are eager to exploit a labor force whose wages average $5 an hour, barely a third of what is being paid to the low-wage new-hires in US auto plants.
Andres Manuel Lopez Obrador, head of the center-left Movement for National Regeneration (Morena), has distinguished himself little from Peña Nieto with his blasé comments advising the Mexican population not to "panic" about Trump's designs.
"In the case of the United States, it's best to wait and we'll respond depending on what they decide," he said. "I hope that there are no unpleasant surprises—to the contrary, it would be something they would have to rectify because nothing will be resolved with walls and coercive measures. I trust that we'll be able to convince them that the best thing with regards to the United States is cooperation for development."
Lopez Obrador is expected to turn any deterioration in US-Mexico relations under a Trump administration to his own electoral advantage in 2018. To Trump's far-right strain of economic nationalism, Lopez will respond in kind, with the support of the Mexican pseudo-left.
Tendencies such as the Movement of Socialist Workers (MTS), the Mexican section of the Morenoite FT-CI, attempt to formally distance themselves from the politics of Morena, but what they advance politically is not substantially different. Their insipid statement leading up to the US elections, "Neither 'Killary' nor Trump! Organize the discontent against Yankee meddling!" bears all the trademarks of a narrow nationalist outlook that repeatedly descends into vulgar anti-Americanism.
They offer no analysis as to what accounted for Trump's emergence as the Republican frontrunner. The American working class appears in the piece not once. Instead, there are only telegraphed clichés about the United States as an undifferentiated imperialist monolith.
Significantly, its main criticism against the ruling PRI is that it has "long ago abandoned its nationalist rhetoric." As the WSWS has pointed out, the basic aspiration of sections of the upper middle class is toward a return to the kind of nationalist course that existed in the days of the "Mexican miracle," as if the objective conditions that allowed for the limited gains of import-substitution industrialization in the postwar period could be willed back into existence. Should the MTS strike out on its own in 2018, it would only counterpose to Morena's protectionism a similar political trap for the Mexican working class, albeit with pseudo-socialist window dressing.
Protectionist measures are an economic blind alley that can only serve to intensify trade disputes and geopolitical tensions. The bogus invocation of "national sovereignty" in Mexico, or the promise to "make America great again," can be accomplished only on the basis of attacking the living conditions of the working class, as already evidenced by Obama's aforementioned "rescue" of the auto industry in 2009. Put bluntly, the only way to bring jobs back on a capitalist basis is to intensify the attack on all the hard-fought gains of the working classes throughout North America.
In a worried editorial Thursday headlined "Preparing for the worst," the Mexico City daily La Jornada said that the implementation of Trump's campaign promises could create a population of 10 million people "in a situation of complete deprivation." It called upon the government to prepare a massive program of public jobs for building housing, schools, clinics and other infrastructure. Acknowledging that such an initiative would come at "an astronomical cost," the paper warned that without it, "Mexico would face an unmanageable, destabilizing and tragic human catastrophe."
As no section of the Mexican bourgeoisie is prepared to carry out any such program, the prospect is for a rapid intensification of the class struggle and a new period of revolutionary crisis.
Sheriff: MS-13 Gang Brings Machetes, Rape, Scalping to Texas
File Photo: YURI CORTEZ/AFP/Getty Images
Members of the hyper-violent MS-13 transnational criminal gang are bringing severe tactics like machete-hacking murders, rape, and scalping to Texas according to the Texas Sheriff's Association.
Jackson County Sheriff Andy Louderback, who also serves on the Texas Sheriff's Association, told Breitbart Texas on Monday that the MS-13 gang members are bringing a level of violence not seen before by gangs in the U.S.
"They have distinguished themselves as to the level of violence by committing heinous acts including hacking people to death with a machete, scalping, and raping young girls," the sheriff said. "They are a Tier 1 threat in Texas."
Louderback recently spoke on a teleconference panel hosted by Jessica Vaughn with the Center for Immigration Studies (CIS). During that conference, Louderback discussed the impact in Texas these gangs are presenting and how the flood of unaccompanied alien chidren across our southern border is leading to a massive increase in the numbers of MS-13 gang members in Texas and across the U.S.
"We are inexperienced in seeing the level of brutality, savagery that MS-13 is doing here in Texas," the south Texas sheriff told the listeners. "There are many cases in the Houston area. And out of 20,000 gang members in Houston, about 800 of them are MS-13, Mara Salvatrucha."
"But the violence that they commit in Houston, Harris County, is unbelievable," he continued. "And most of our citizens are unprepared and don't have the knowledge on what's actually going on with these gang members here in the state of Texas. And having the border here in Texas affords us a unique look into exactly what's happening to our country, which appears first most of the time here in Texas."
"We have multiple deportees using machetes, scalping, killing 14-year-olds, 23-year-old gang leaders, you know, luring, you know, kids into a road near Addicks Dam and using a machete, it was four of them, to hack a person to death – a 14-year-old boy, who allegedly would not murder his cousin, that they were upset about over some issue," Louderback stated.
He is referring to the case recently concluded in Houston where Breitbart Texas

reported

a MS-13 gang leader was convicted of murdering a 14-year-old boy with a machete. Jose Granados-Guevara, 23, was convicted by state district court Judge Terry Mlenniken following a three-day bench trial. The judge sentenced Granados-Guevara to spend 99 years in a state prison.
The victim, Jose Meraz, was taken by Granados-Guevara and three other gang members to a wooded area in the west part of Houston near Addicks Dam Road on September 15, 2014. The MS-13 gang members passed the machete around as they killed the boy. Meraz was sentenced to death by Granados-Guevara after he refused to kill his own cousin as part of a gang ritual, the

Houston Chronicle

reported

.
Louderback continued, talking about a case

reported last week

by Breitbart Texas where a MS-13 gang member who had previously been deported posed as a music producer with another gang member to lure a 15-year-old girl to Houston where she was repeatedly raped by the two men according to Harris County Sheriff Ron Hickman.
"We have a 15-year-old girl out of Henderson,
Texas who was lured on a social media app, K-I-K
or Kik, and also MeetMe.com as MS-13 members
that were posing as music talent searchers and
talent, able to put her in front of certain folks to
enhance her talent," Louderback said describing
the violent assault. "[They] took her captive,
sexually assaulted her for two days before she
was
able to get free, get a cellphone, get a hold of
9-1-1. Again, a two-time deportee, MS-13
members. That's what we're faced with, folks."
"We need help. We need help from the federal government," Sheriff Louderback pleaded. He continued:
The state government's actively involved. You know, hat's off to them for what they're doing. But the federal government plays a role here. And our interaction with law enforcement and federal policies that are in place now are reprehensible. They affect law enforcement. They affect our citizens. They affect our taxpayers. And it's not a good situation, by any stretch. And, you know, my vocabulary, I get pretty passionate about this because, you know, Texas sheriffs and Texas law enforcement, you know, our citizens are important to us, as probably in all states. But it's a unique situation here in Texas.
It is not just a Texas problem. Jessica Vaughn wrote for CIS that the problem effects cities all across the United States. "The Washington, D.C. metropolitan area, Baltimore, Long Island, Charlotte, Newark, Boston, Atlanta, Miami, and several Texas cities suffer the highest level of MS-13 violence, as shown by ICE arrests," Vaugh stated. "

Brentwood, N.Y., on Long Island, a town consumed by MS-13 crime

, exemplifies the association between the huge influx of illegal alien minors and MS-13 violence levels. In a town of 60,000, there have been 30 MS-13 murders since 2010; an additional three murders this fall, plus two bodies found from the spring are being attributed to the dangerous gang."
Vaughn attributed the growing problem to the exploitation of existing law designed to deter human trafficking that now allows these unaccompanied minors unbridled access to American cities. She wrote:
The increasing MS-13 population and violence results in part from Congress passing the 2008 Trafficking Victims Protection Reauthorization Act (TVPRA), which was intended to protect against the trafficking of unaccompanied minors. But the Obama administration has misused the law and allowed in tens of thousands of illegal alien teenagers who are neither unaccompanied nor trafficked. Over last three years the administration has used the law as a pretext to allow over 120,000 minors to remain in the country, resulting in "a national security and public safety crisis," according to Joe Kolb, a Center fellow and author of the two reports.
Vaughn concluded, "currently an average of 260 unaccompanied youths are being allowed in every day, compared to about 150 a day in 2014. Sheriff Louderback speaks for all of the traumatized communities when he said, 'We need help.'"
Bob Price
serves as associate editor and senior political news contributor for Breitbart Texas. He is a founding member of the Breitbart Texas team. Follow him on Twitter
@BobPriceBBTX
.
FROSTY WOOLDRIDGE:
MEXICO'S STAGGERING LOOTING IN OUR


OPEN BORDERS….
ARIZONA…. MEXICAN WORLD CAPITAL FOR LA RAZA CAR THEFT
Where did those vehicles go? Who stole them? Take a guess. Arizona is the temporary home of 500,000 illegal aliens. They cost Arizona taxpayers over $1 billion annually in services for schools, medical care, welfare anchor babies, loss of tax base and prisons. Illegals use those vehicles for smuggling more people and drugs from around the world into our country. When the vehicles are recovered, they are smashed-up wrecks in the desert. If not found, they have new owners south of the border as thieves drive the cars through the desert and into Mexico as easily as you drive your kids to soccer practice. THAT'S how porous our borders are!
ALARMING!
AMNESTY WILL ALLOW 100 MILLION MORE ILLEGALS
Illegals are a crime tidal wave as it is!
THE CONSPIRACY: The Democrat Party and the Mexican Fascist Party of LA RAZA…. Partnered to finish off white American middle class.
HOW MEXICO KILLED AMERICA FROM BORDER to OPEN BORDER…. By invitation of the Democrat Party
WARNING!
VERY GRAPHIC IMAGES OF AMERICA UNDER LA RAZA MEX OCCUPATION:
THE DEMOCRAT PARTY'S SURRENDER OF OUR BORDERS TO LA
RAZA, AND THE MEX DRUG CARTELS.
Even though it has gone virtually unreported by corporate media, Breitbart News has extensively documented the Clintons' longstanding support for "open borders." Interestingly, as the Los Angeles Times observed in 2007, the Clinton's praise for globalization and open borders frequently comes when they are speaking before a wealthy foreign audiences and donors.


OPEN BORDERS – HOW THE DEMOCRAT PARTY DESTROYED THE GOP, THE AMERICAN WORKER and then AMERICA!
MEXICANS JUMP AMERICA'S OPEN & UNDEFENDED BORDERS FOR HILLARIA'S AMNESTY
IMAGES OF AMERICA UNDER LA RAZA MEX OCCUPATION:
Your neighborhood will be next to fall to LA RAZA!
REPORT: East Texas Child Murdered by Previously Deported Illegal Alien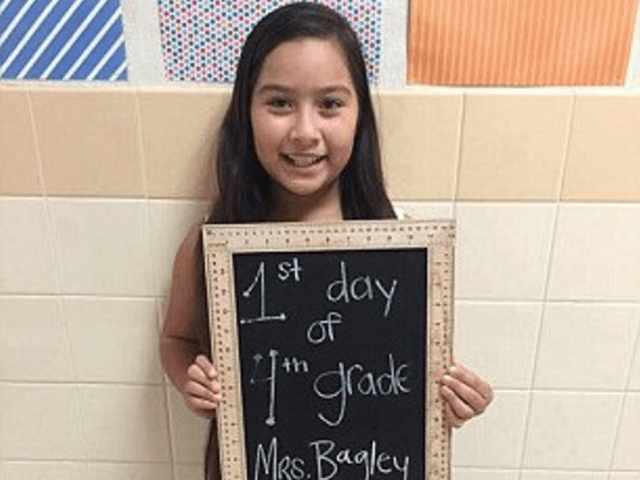 Law enforcement officials in East Texas are reporting the alleged murderer of 10-year-old Kayla Gomez-Orozco is a previously deported illegal alien from Mexico.
Officials with the Smith County jail confirmed to Breitbart Texas that Gustavo Gonzalez, 24, is currently being held in the jail on an immigration detainer from Immigration and Customs Enforcement officers. Gonzalez was also confirmed to be a Mexican national by the jail official.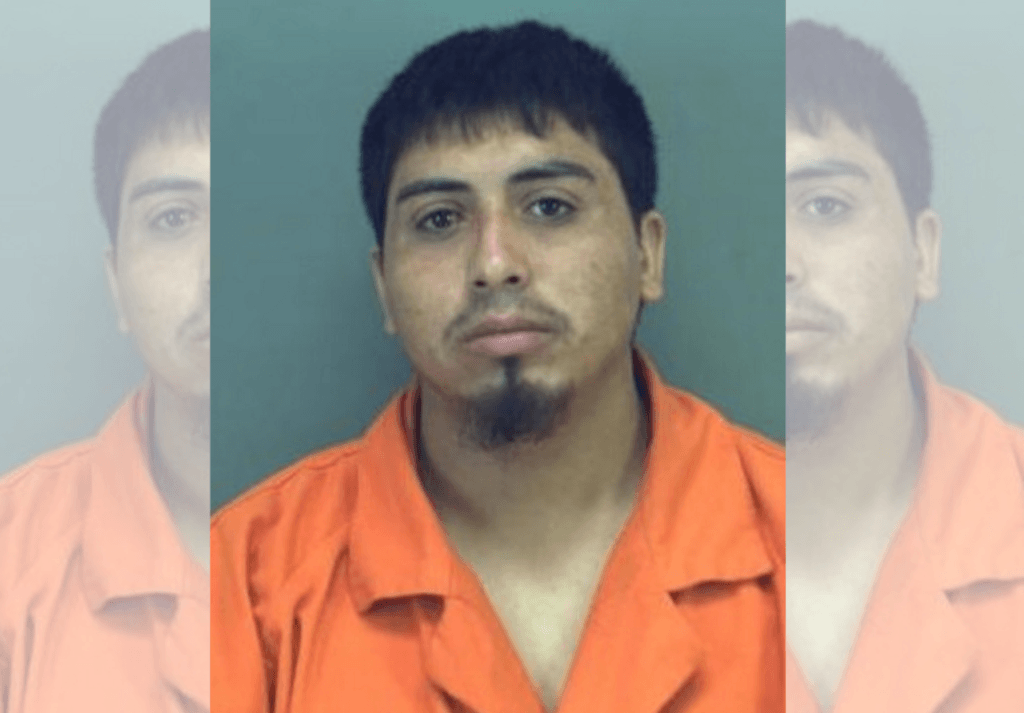 East Texas Matters reporter Michael Wesp
reported
an unnamed law enforcement official claimed that Gonzalez was previously deported in 2014 for a "violent crime." Court records show that Gonzalez was arrested twice in 2014 on charges for assault causing bodily injury.
The previously deported criminal alien is also reported to be a family member of Kayla Gomez-Orozco, the young girl whose body was found on Saturday. The body of the young girl was found in a well at a home in Smith County Texas, according to Sheriff Larry Smith. Gonzalez was initially reported to be Kayla's uncle, but family members later clarified that he is a "cousin who acted like an uncle to Kayla."
Kayla disappeared on Tuesday following a church service at the Bullard First Assembly Church. Her body was found wearing the same clothes on Saturday night in a well near a family member's house.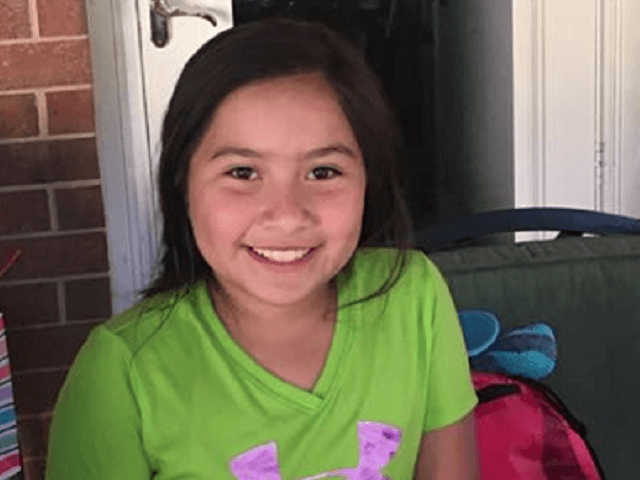 The church were Kayla disappeared is located in Cherokee County. Officials with the Cherokee County Sheriff's Office referred questions from Breitbart Texas to the FBI in Dallas. A spokesperson for the FBI was not immediately available Sunday afternoon to respond.
No motive for the homicide has been released by law enforcement officials.
Smith County jail records show that the arrest of Gonzalez was made by Texas Rangers assigned to assist Cherokee County in the investigation. Breitbart Texas reached out to the Texas Department of Public Safety for additional information. No spokesperson was immediately available for comment.
A vigil for the young East Texas girl is scheduled for Sunday evening at Jack Elementary School.
Gonzalez has been living in Bullard, Texas. He is currently being held on the immigration detainer as the Cherokee County and Smith County District Attorneys determine what additional charges will be filed.
Bob Price
serves as associate editor and senior political news contributor for Breitbart Texas. He is a founding member of the Breitbart Texas team. Follow him on Twitter
@BobPriceBBTX
.
OPEN BORDERS: The Democrat Party's Weapon of Mass Destruction on the American Worker
"Los Angeles saw all crime rise in 2015: violent crime up 19.9 percent, homicides up 10.2 percent, shooting victims up 12.6 percent, rapes up 8.6 percent, robberies up 12.3 percent, and aggravated assault up 27.5 percent,"Landry said."
The illegal broke into her place.
Using a claw hammer, he beat her, broke her neck and raped her!
Marilyn Pharis was 64 when she died from her assault.
VIVA LA RAZA SUPREMACY AND OPEN BORDERS?
According to a 2011
report
from the Government Accountability Office, there are 70,000 sexual offenses attached to the incarcerated criminal alien population.
The same period has seen a massive growth of social inequality, with income and wealth concentrated at the very top of American society to an extent not seen since the 1920s.
Sheriff: MS-13 Gang Brings
Machetes, Rape, Scalping to
Texas
Members of the hyper-violent MS-13 transnational criminal gang are bringing severe tactics like machete-hacking murders, rape, and scalping to Texas according to the Texas Sheriff's Association.