The Democrats are now officially the party of Jew-hatred. This is largely due to the disastrous presidency of Barack Hussein Obama. PAMELA GELLER
Abunimah's piece -- and Obama's numerous anti-Semitic associations -- got little attention. Throughout his life Barack Obama has been close friends with numerous virulent anti-Semites: Jeremiah Wright, Bill Ayers, Khalid al-Mansour, Rashid Khalidi and others.
PAMELA GELLER
OBAMA AND HIS SAUDIS PAYMASTERS… Did he serve them well?
Michelle was the next to attend Harvard, in her case Harvard Law School. "Told by counselors that her SAT scores and her grades weren't good enough for an Ivy League school," writes Christopher Andersen in Barack and Michelle, "Michelle applied to Princeton and Harvard anyway."
Barack Obama's back door, however, was unique to him. Before prosecutors send some of the dimmer Hollywood stars to the slammer for their dimness, they might want to ask just how much influence a Saudi billionaire peddled to get Obama into Harvard.
Ilhan Omar Calls for U.S. to Use Aid as Leverage Against Israel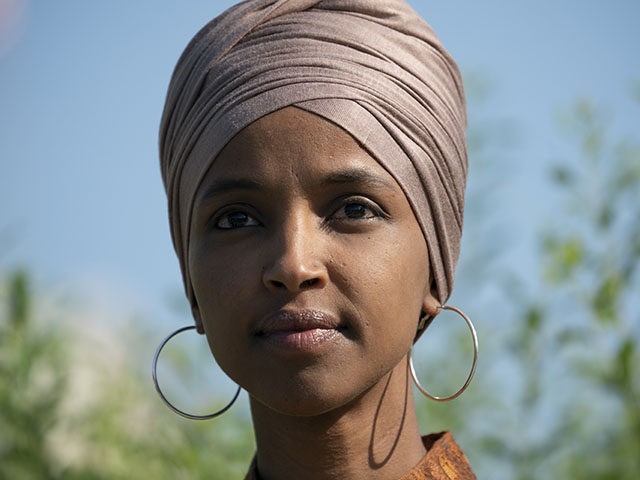 Rep. Ilhan Omar (D-MN) admitted in a series of tweets Friday that the purpose of her trip to Israel centered around "witness[ing] firsthand what is happening on the ground in Palestine" — just as Israeli leadership originally suggested — and called for the U.S. to use aid as "leverage" against Israel.
Israeli leaders announced their decision to bar Omar and Rep. Rashida Tlaib (D-MI) from Israel Thursday, citing their support of the Boycott, Divestment, Sanctions (BDS) movement.
"Only a few days ago, we received their itinerary for their visit in Israel, which revealed that they planned a visit whose sole objective is to strengthen the boycott against us and deny Israel's legitimacy," Prime Minister Benjamin Netanyahu's office said in a statement.
It continued:
For instance: they listed the destination of their trip as Palestine and not Israel, and unlike all Democratic and Republican members of Congress who have visited Israel, they did not request to meet any Israeli officials, either from the government or the opposition.
Omar reacted to the continuing fallout in a series of tweets Friday afternoon, admitting their original intention to "witness firsthand what is happening on the ground in Palestine."
"Let's be clear: the goal of our trip was to witness firsthand what is happening on the ground in Palestine and hear from stakeholders — our job as Members of Congress," she tweeted, adding, "But since we were unable to fulfill our role as legislators, I am sharing what we would have seen."
She followed with a lengthy thread and ended with a call, urging the U.S. to use aid as leverage against Israel due to what she believes is the mistreatment of Palestinians:
Omar, however, failed to mention that "notorious Palestinian extremist and Israel boycott defender Hanan Ashrawi" co-sponsored and organized their trip.
The cancelled visit was partially organized and co-sponsored by Miftah, an anti-Israel organization headed by Ashrawi, a member of the Palestine Liberation Organization's executive committee and

supporter

of BDS.

Ashrawi

claimed

the trip was supposed to be a way for Omar and Tlaib "to engage with the Palestinian people directly and to see things on the ground."
According to the report, Ashrawi, a leader for the violent First Palestinian Intifada and deputy to late Palestine Liberation Organization (PLO) chair and arch-terrorist Yasser Arafat, is known for her support of anti-Israel conspiracy theories and her attempts to justify Palestinian resistance against Israel.