Mercedes-Benz Drops Foreign Construction Workers from American Auto Plant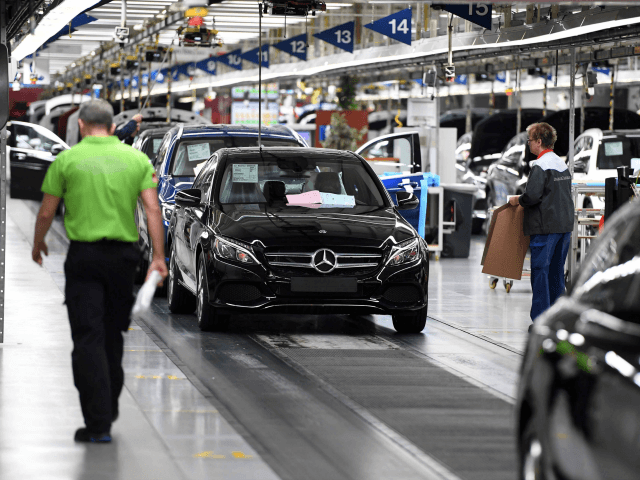 German car giant Mercedes-Benz dropped the importation of foreign workers to build their Vance, Alabama-based auto plant following a report on how Americans are often left behind by multinational corporations.
In a CBS News investigation, as Breitbart Texas reported, researchers found that over the course of the last four years, foreign workers were brought to the states–either on the B-1 or L-1 visa–to fill construction jobs for the car manufacturing plant.
The L-1 visa is for foreign workers who are employed by a multinational corporation. The workers are allowed to come to the U.S. after working with a corporation abroad for a year. Close to 80,000 foreigners are imported to take jobs that Americans would otherwise do.
CBS researchers spoke with Gerald Greiner, a former manager for German contractor Eisenmann, revealing how foreign workers were imported to take construction jobs that blue-collar American workers could have done locally.
In Greiner's exchange with CBS News, he said "Oh yeah, absolutely. Yes," American workers could have taken the construction jobs to build the Mercedes auto plant in Alabama, but were passed over.
Since the investigation was released, Mercedes-Benz dropped Eisenmann as the contracting firm they use for construction jobs in Alabama.
The CBS investigation discovered more than 200 mostly Eastern European, low-wage workers were brought to the U.S. to perform American construction jobs:
CBS News collected hundreds of videos and photos they posted on social media proudly showing off their American jobs, their work IDs, the money they were making, and the B1/B2 visas that got many of them into the United States. The visa costs less than $200 and allows foreigners to come and go for ten years. Visa holders are not allowed to work construction unless they are supervising a project which is not what appeared to be happening.

Our investigation led us us to an apartment complex in Spartanburg, South Carolina where it appeared workers from Slovenia and Croatia were being housed by their employer nearby BMW's largest manufacturing plant in the world, built with the help of more than $250 million in tax incentives and subsidies afforded to BMW since 1992.
There are four pipelines for which multinational corporations use to import foreign workers. Those options include legal immigrants who come to the U.S. for work; non-immigrants who come to the U.S. on any of the employment-based visa programs available; foreign nationals who are allowed to work legally on Employment Authorization Documents (EAD) – like those given amnesty through the Deferred Action for Childhood Arrivals (DACA) program; and illegal aliens who enter the U.S. mostly through the southern border.
John Binder is a reporter for Breitbart Texas. Follow him on Twitter at
@JxhnBinder
.
CALIFORNIA MOVES CLOSER TO FINAL ANNEXATION BY MEXICO
DE FACTO CITIZENSHIP PER LA RAZA:
NO TEST, NO BACKGROUND CHECKS ON CRIMINALITY, NO BACK TAXES, NO
FINES.... JUST JUMP STRAIGHT TO VOTING BOOTHS! AND VOTE OFTEN!!!
In 2013, California lawmakers passed legislation that allowed illegal aliens to obtain driver's licenses if they can prove to the Department of Motor Vehicle (DMV) their identity and state residency. The plan was one of the largest victories to date by the open borders lobby
.… JOHN BINDER – BREITBART.com
IT Firms Outsourcing Jobs Pay Below-Average Wages, DHS Data Show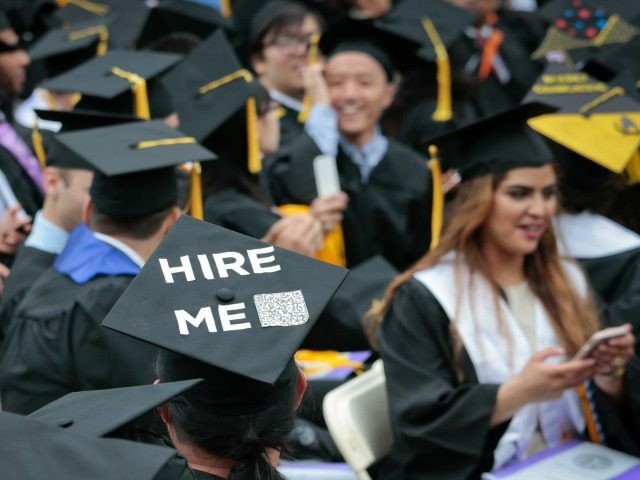 Information technology (IT) firms that outsource American jobs to foreign workers through the H-1B visa continue to pay below-average wages, new Department of Homeland Security (DHS) data show.
Every year, more than 100,000 foreign
workers are brought to the U.S. on the H-1B
visa. Most recently, that number has
ballooned to potentially hundreds of
thousands each year, as universities and non-
profits are exempt from the cap. With more
entering the U.S. through the visa, Americans
are often fired and forced to their foreign
Outsourcing firms like IBM, Cognizant, Infosys and Tata Consulting Services were some of the top importers of foreign guest workers through the H-1B visa, despite thousands of American students graduating in IT every year and Americans looking to fill those coveted tech jobs.
For instance, Cognizant, which is responsible for allegedly displacing close to 200 American workers this year when they contracted with Carnival Corporation, as Breitbart Texas reported, was granted close to 21,500 H-1B foreign workers in 2016.
Despite claims by Silicon Valley and the U.S. Chamber of Commerce that the H-1B visa brings in "high-skilled" foreign nationals who are paid above average, Cognizant's typical compensation for the foreign workers is $84,000 a year, DHS data reveal.
IBM, on average, paid their imported foreign labor even lower, at $79,000 a year, a low-wage when compared to what Americans often are paid in the tech industry.
Tata Consulting Services, which outsourced hundreds of Americans' jobs in Connecticut within the last three years, paid their H-1B staff $72,000 a year, roughly.
Additionally, the majority of foreign workers imported in 2016 had no more than a bachelor's degree, debunking the claim that these workers are generally more skilled than locals.
As Breitbart Texas reported, tech conglomerates like Amazon, Microsoft and Apple hide their H-1B foreign worker hires through outsourcing firms like Cognizant, Tata and Infosys. The practice allows the corporations to claim they are not undercutting or replacing American workers at extraordinary rates, as they simply contract the foreign workers through the outsourcing firms.
For instance, Microsoft Corporation's headquarters, 43 percent of the foreign H-1B workers were applied for through an outsourcing outfit, as well as 29 percent at eBay and 12 percent at Facebook's respective home bases.
John Binder is a reporter for Breitbart Texas. Follow him on Twitter at @JxhnBinder
Cheap-Labor Lobby Gears Up to Capture DHS from John Kelly
Business-allied GOP leaders will push one of their own for the top slot at the Department of Homeland Security, despite President Donald Trump's apparent preference for senior military executives, say immigration reformers.
Texas Rep. Michael McCaul, the chairman of the

House Committee on Homeland Security,

sought the top immigration job in late 2016. Instead, Donald Trump picked retired General John Kelly, who is now moving over to become the White House Chief of Staff, leaving behind a small but growing group of pro-Trump advisors and officials.

McCaul is part of the GOP's corporate wing, which vehemently openly opposes Trump's election-winning promise to reform U.S. immigration system in favor of U.S. employees, and away from the GOP's business donors.

His critics label him "No-Wall-McCaul," because he has sided with the cheap-labor groups which oppose Trump's symbolic-and-concrete border wall between American employers and the world's bottomless supply of cheap labor.







Police: 3 teen girls kidnapped by Salvadoran gang in Houston