Censorship: Entire European Identitarian Movement Permanently Banned From Facebook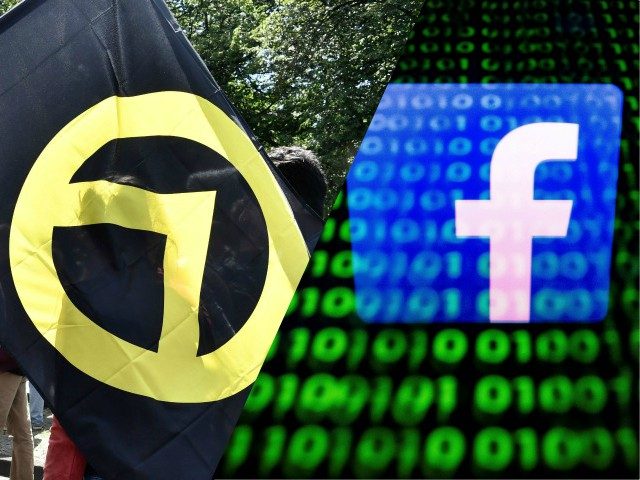 The anti-mass migration Generation Identity movement has been banned permanently from Facebook, after all of their official pages were deleted due to "extremist content."
Over the last several weeks the group has seen page after page disappear from the social media giant's platform with little or no explanation, but a new
report
claims that Facebook has permanently banned the hipster-right identitarians, accusing them of posting "extremist content".
According to the paper, Facebook confirmed that the group had been permanently banned from the platform, "citing their policies against extremist content and organised hate groups."
The ban impacts all branches of the identitarian movement, including in Britain, Austria, Italy, Germany, Denmark, Hungary, and France, where the original Generation Identitaire group was founded.
The French wing of the movement put out a
press release
when censorship of their pages began earlier this year, saying: "By depriving Generation Identitaire of any representation on its platform, Facebook tries to gag a political movement that has accumulated hundreds of thousands of subscribers throughout Europe."
"Our lawyer has already put Facebook on notice to reactivate all Generation Identitaire and
Defend Europe
pages. If the company administering the network does not run, we will immediately initiate legal proceedings," they added, indicating a possible future legal battle with the social media giant.
"There are a great many Americans who I think are deeply concerned that Facebook and other tech companies are engaged in a pervasive pattern of bias and political censorship," Cruz said.
Facebook's censorship was celebrated on Twitter by the George Soros-funded far-left activist organisation
HOPE not Hate
, who tweeted the article along with clapping emojis.
The far-left group
tweeted out the private location
of a British identitarian conference earlier this year, which was then seen by alt-left Antifa extremists who showed up to the venue and became violent, leading to the arrest of one Antifa member.
The censorship also follows multiple identitarian accounts on Instagram, which is owned by Facebook, being shut down, including the personal account of Austrian co-leader Martin Sellner.
Sellner was famously detained twice at the British border and refused entry to the country, for attempting to
talk about free speech
at Speaker's Corner, and for trying to attend the aforementioned identitarian conference along with Hungary's
Abel Bodi
.