Rich part of Washington, D.C. goes tooth-and-claw to prevent new child-migrant shelter in its neighborhood
Putting on its Victorian gentleman suit (pace Tom Wolfe), the Washington Post's editorial board tut-tuts a rich part of Washington, D.C. and its political patrons, for pulling out all stops to prevent construction of a child-migrant shelter in its fancy environs.
MANY AMERICANS are rightly outraged by the Trump administration's treatment of migrant children, who have been separated from parents and ill-treated by authorities. Democrats have been understandably eager to distance themselves from such policies — a stance that can result in knee-jerk opposition even to sensible practices in effect during the Obama administration.

That might explain the nearly uniform outcry from Washington-area politicians incensed at federal plans to build new shelters for migrant children in Northern Virginia and the District . The shelters, state-licensed and similar to scores across the county in operation since before President Trump took office, would help move migrant children out of squalid, cramped Border Patrol stations near the U.S.-Mexico border. They would provide a way station for unaccompanied minors while federal officials seek to place them with U.S.-based relatives or foster families.

But local politicians, nearly all Democrats, have balked at cooperating with federal authorities on any immigration matter. They have denounced the proposed new shelters with objections that smack of NIMBYism masquerading as humane concern for children. This month, the administration of D.C. Mayor Muriel E. Bowser (D) enacted emergency rules that blocked a planned federal shelter.
Just some misplaced never-Trumpism, maybe with a whiff of NIMBYism?
Actually, the area has been plagued by some of these child migrants, getting its name in the news more than once for its gruesome murders. Here's one of them, courtesy of, sure enough, the Washington Post:
Edwin Rios, 18, of Southeast Washington has been charged with murder in the killing of Ariana Funes-Diaz, 14, Prince George's County police announced Friday.

Funes-Diaz was slain April 18 by MS-13 gang members who feared that she would go to police about a kidnapping and robbery that had occurred in the District, prosecutors said.

Funes-Diaz was lured to a tunnel in Riverdale, Md., where she was forced to strip and then was beaten with a baseball bat and cut with a machete in an attack that was recorded on camera, charging documents state.

Her body was abandoned in the woods for a month before police found it in a creek near where she was attacked, police said.

Three others have been charged as adults in the case: Joel Escobar, 17, of Northeast Washington; Cynthia Hernandez-Nucamendi, 14, of Lothian; and Josue Fuentes-Ponce, 16, of Bladensburg.
Those are some child migrants authorities are getting a new shelter pipeline set up for.
The map here says that Prince George's County in Maryland is about six miles from the Takoma district in Washington, D.C. where the resistance is.
It's indisputable that bringing in more unvetted migrants mean there are going to be more of these killings going on, something that might just affect property values and the quality of life in this tony district.
Here's a local NBC news report on what's going on in that area, keying off that same gruesome MS-13 murder commited by some illegal child migrants. I have transcribed (and boldfaced) some choice snippets:
"to get a better understanding of how MS-13 has evolved and why we're seeing

so many

gruesome crimes..."

'Two of the city's four murders last year -- MS-13."

"More than five years ago, we were given a special invitation

travel with law enforcement

to El Salvador to learn about the MS-13 gang and its

ties to our area

."

"Since the time that we went to El Salvador till now, would you say the gang has a larger presence in our area or a smaller presence?"

"What would you attribute that to?"

"And he says kids are entering the gang at a

much younger age

. You've seen in our area MS-13 gang members as young as

nine years old

."

"Starting the process. But you look at them and say 'innocence.' (Inaudible) may not know right from wrong, but the gang knows that. So they'll take that for their benefit."

"They feel or they believe that a juvenile can commit the same violence as an adult would such as a stabbing or a

decapitation

but they think

nothing is going to happen

to them in the judicial system. So that's why the

target

is juveniles."
So many gruesome crimes? Gangs increasing? Recruitment younger and younger? Child migrants here alone looking for some "family"? Gangs know child decapitators won't get punished?
With that sort of thing going on, you can bet the migrant center is going to be a bonanza for gang recruitment and a new wave of gruesome crimes. Funny how these asylum seekers always seem to end up in U.S. areas where those gangs they're supposedly fleeing are right there waiting for them.
The 2001 "missing intern" Chandra Levy murder, even closer to Takoma than Prince George's County, by the way, was also done by one of El Salvador's illegal immigrants.
Now the battle is couched in "concern" for the comfort of illegal child migrants along with opposition to President Trump, even though, as the Post notes, the policy is Obama's. And the crocodile tears are flowing.
The Post rightly notes that if the child migrant center is not built, the kids are going to be waiting in squalid detention camps down at the border and then end up somewhere in maybe the Southwest instead, a place that has long complained about border crime and the problem unvetted migrants bring. In fact, leftist elites have always been sheltered from this kind of thing, happy to let the whole issue of unvetted foreigners getting in without enforcement to be the border's problem, up until Trump at least. The migrant community that rich Washington D.C. has encouraged for its cheap gardeners and maids -- and "can't live without" -- as the Daily Beast says, has always been insulated from the real problems of allowing all unvetted comers into the coontry. Well, now the place for the child migrant shelter is being rightly placed in an affluent part of Washington so they can live with the consequences of their choices, too.
It sounds like President Trump or whoever he's got on the federal side trying to build this shelter is combining proximity to the Salvadoran illegal immigrant community - Washington's largest - with a little taste of the medicine these liberals would like to inflict on the border regions and poorer parts of the country.
I can't think of a better place to put that shelter. Let them live with the result of their own hypocrisy.
DOJ: 64% of Federal Arrests in 2018 Were of Non-U.S. Citizens
Listen to the Article!
That represents a dramatic change from just two decades ago, when approximately 63 percent of federal arrests were of citizens and only approximately 37 percent were of non-citizens.
According to the data for fiscal years 1998 through 2018 that the BJS released today, federal arrests of non-U.S. citizen first surpassed federal arrests of citizens in fiscal 2008.
Although immigration and immigration-related offenses accounted for the vast majority of non-U.S. citizen arrests, non-citizens were also over-represented among those arrested for non-immigration offenses, according to the report.
"The five crime types for which non-U.S. citizens were most likely to be prosecuted in U.S. district court in 2018 were illegal reentry (72 percent of prosecutions), drugs (13 percent of prosecutions), fraud (4.5 percent), alien smuggling (4 percent), and misuse of visas (2 percent)."
"Non-U.S. citizens, who make up 7 percent of the U.S. population (per the U.S. Census Bureau for 2017), accounted for 15 percent of prosecutions in U.S. district court for non-immigration crimes in 2018," said the report.
"In 2018," it said, "non-U.S. citizens accounted for 24 percent of all federal drug arrests and 25 percent of all federal property arrests, including 28 percent of all federal fraud arrests," said the report.
Table 4 in the report lists the number of federal arrests by the country of citizenship of the individual arrested for the fiscal years from 1998 through 2018.
The table shows that the largest total number of federal arrests in any of those years came in the latest year, fiscal 2018, when the federal government made 195,771 arrests.
That was up 88.5 percent from the 103,866 total arrests that the federal government made in fiscal 1998.
Of the 195,771 that the federal government arrested in fiscal 2018, 125,027—or 63.9 percent—were non-U.S. citizens.
That was up 233.5 percent from the 37,486 non-U.S. citizens the federal government arrested in fiscal 1998.
At the same time that the federal government was arresting 125,027 non-U.S. citizens in fiscal 2018, it was arresting 70,542 U.S. citizens.
That was up 10.0 percent from the 64,137 U.S. citizens the federal government arrested in fiscal 1998.
Of the 125,027 non-U.S. citizens that the federal government arrested in fiscal 2018, 78,062 (or 39.9 percent) were from Mexico; 39,858 (or 20.4 percent) were from Central America; and 7,107 (or 3.6 percent) were from other regions.
In the years since fiscal 1998, the most dramatic increase in the number of non-U.S. citizens arrested annually was among those from Central America.
From fiscal 1998 to fiscal 2018, the number of Mexicans arrested annually by the federal government grew from 28,388 to 78,062. That was an increase of 49,674—or 175 percent.
From fiscal 1998 to fiscal 2018, the number of Central Americans arrested annually by the federal government grew from 1,171 to 39,858. That was an increase of 38,687—or 3,303.8 percent.
From fiscal 1998 to fiscal 2018, the number of individuals from other regions arrested annually by the federal government declined from 7,927 to 7,107. That was a drop of 820—or 10.3 percent.


ALIPAC Activists!

We need you to call the offices of Democrat North Carolina Governor Roy Cooper to share your views about his veto of House Bill 370, titled "An Act to Require Compliance with Immigration Detainers and Administrative Warrants."

Democrat NC Governor Roy Cooper Contact Info
919-814-2000
https://www.facebook.com/NCgovernor/
https://twitter.com/NC_Governor

Then we need you to contact all NC lawmakers in the state House, starting with the Republicans, to demand they "Override Governor Roy Cooper's Veto of HB 370! Stop Democrat Sheriffs and town councils from releasing criminal illegal aliens with ICE detainers!"

Contact Info for NC General Assembly (Click on House/Senate at the top of page)
https://www.ncleg.gov/

Several Democrat Sheriffs won their elections in the 2018 midterms and immediately terminated 287(g) programs ALIPAC supported to stop criminal illegal aliens from being released without deportation.

Cooper's unwise veto will strengthen the campaign of GOP challenger Dan Forest who running against Cooper in 2020.

Related Articles

ICE arrests illegal immigrant accused of rape 2 months after he was released on bond
https://www.alipac.us/f12/n-c-ice-arrests-illegal-immigrant-accused-rape-2-months-after-he-released-o-375055/
Salvadoran Nationals Charged with Rape of 11-Year-Old on DC's Doorstep
Now, county executive dithers on parameters of sanctuary policy
Two Salvadoran nationals who are in the United States illegally have been charged with raping a then-11-year-old girl (the sister of a "friend") on numerous occasions. Her "sanctuary county", Montgomery County, Md., provided no sanctuary to her. And it is not likely whether it will do so for future victims, either.
The story also reveals the shocking indifference of much of the press when the victim is poor and the alleged perpetrators do not fit the media narrative.
WJLA, the ABC affiliate in Washington, which broke the story last week, provided details about the case. The purported abuse came to light last month when the victim (now 12) confided in a social worker at the middle school she attended in the Montgomery County suburb of Germantown, about 26 miles from the center of Washington, D.C.
That news report states that the victim met Mauricio Barrera-Navidad (who is now 29 and the father of four children himself) at her older brother's birthday party in Germantown in July 2018. The police reported that Berrera-Navidad raped the girl in a bedroom at the trailer park where that party was being held.
Thereafter, she was introduced to Carlos Palacios-Amaya, a friend of her older brother, in September 2018. The then-27-year-old Palacios-Amaya subsequently raped the victim "on multiple occasions", according to authorities. "The victim recalled one instance where Palacios-Amaya 'used his cell phone to video record the two of them having sex,' police noted in court documents."
WJLA reporter Kevin Lewis (who broke the story) tweeted more details about those alleged offenses on August 13. I am not going to link to that specific tweet due to the graphic nature of the specific offenses with which Palacios-Amaya has been charged, but trust me, they are bad.
U.S. Immigration and Customs Enforcement (ICE) described Palacios-Amaya as a "repeat immigration violator", who was removed from the United States in 2014 and subsequently reentered at an unknown location. Barrera-Navidad has been under a final order of removal since December 2016 according to ICE, but has apparently remained ever since.
Palacios-Amaya was arrested on July 25, and Barrera-Navidad was arrested the next day.
That was an eventful week in Montgomery County, and not in a good way. On July 22, County Executive Marc Elrich (D) signed a sweeping executive order (captioned "Promoting Community Trust". Among the highlights:
Immigration detainers, that are not accompanied by judicial warrants, are civil detainers for which the federal government bears sole responsibility.

No agent or department may arrest or detain a person based on an administrative warrant, an immigration detainer, or any other directive by DHS, on a belief the person is not present legally in the United States or has committed a civil immigration violation.

No agent or department may utilize County services to coordinate with an immigration enforcement official in furtherance of a civil immigration enforcement operation by:

(1) permitting immigration enforcement officials access to non-public space within a government facility;

(2) permitting immigration enforcement officials access to a person being detained by, or in the custody of, the agent or department; or

(3) permitting immigration enforcement officials use of non-public space within a government facility, information or equipment for investigative interviews or other investigative purposes.

Any request received by an agent or department from immigration enforcement agents or officials to detain or notify immigration officials regarding a person in custody shall be provided or communicated to the subject of such request within 48 hours. Where such requests are in writing, the subject of the request shall be provided a copy of the request.
Speaking from the podium in a room full of activists and members of the press, Elrich opined that the mandate will strengthen trust and safety within the county of nearly 1.1 million residents.

"If ICE thinks it's really important, they can probably get here. You know, they've got cars. They know where the jail is.

They know where the pre-release center is. ... It's not my job to do that part of their job," Elrich stated with a slight grin on his face. "If ICE manages to be outside the [jail] door when someone walks outside the door, I can't do anything about that, but if they ask us on anything other than a judicial order, then we're not holding them."

Elrich further explained that President Donald Trump's directives to ICE have discernable parallels to terrorism.

"It's really partly the definition of terrorism, to take the civilian population and subject them to constant fear, that is terrorism in its basic form," Elrich remarked. [Emphasis added.]
ICE responded to the order shortly thereafter. Frank Madrigal, the deputy director of ICE's Baltimore Field Office, asserted (logically) that the order "makes it more difficult for us to do our job. ... Something problematic is going to happen." As I have point out previously, and WJLA reported:
According to ICE, the policy will force its agents to intercept wanted, undocumented immigrants in more fluid locations like residential neighborhoods, shopping centers, Metro stations and the jail parking lot. ICE fears a ban on secure, jail custody transfers will result in federal agents, undocumented immigrants and innocent bystanders being injured.

"The jail is a safe and controlled environment and that's what we prefer, not a public jail lobby or the jail parking lot, that's unsafe," Madrigal stated. "That is bad for public safety. It's bad for Maryland's citizens. It's bad for Maryland's immigrants. Somebody is going to get hurt."

"We would want to be able to conduct law enforcement business — our legitimate law enforcement business — with our local partners in the same way that they would do so with U.S. Marshals Service or the state police or anyone else," Madrigal concluded.
The order (and its implementing documents) also has the added side effect of being vague:
ICE, Montgomery County jailers, and Montgomery County law enforcement officers have described [the new policy] as being "ambiguous" and "confusing."

For example, a memo issued Tuesday by the acting director of Montgomery County's Department of Corrections and Rehabilitation stated jailers will "respond to ICE detainers meeting priority classification as directed by the County Executive." Yet, the memo does not define what is (or isn't) a "priority classification."
Mike Tyson once said: "Everybody has a plan until they get punched in the mouth." WJLA (metaphorically, of course) gave it to Elrich and his executive order following the arrests of Barrera-Navidad and Palacios-Amaya in its reporting on the case on August 15:
In a written statement released at 8:50 p.m. [August 14], Elrich called the alleged, repeated rape of an 11-year-old girl "horrible." Elrich further expressed confidence that "justice will be served" within the court system.

But will Montgomery County abide by the immigration detainers ICE has lodged against Palacios-Amaya and Barrera-Navidad? Elrich says yes, explaining that his new executive order blocking ICE's access to county lockups does not pertain to cases involving "serious crimes."

It remains unclear if county leaders have compiled a list of "serious crimes" or if they are handling ICE detainers on a subjective, case-by-case basis. ABC7 has asked for clarity on no less than three occasions dating back to July 25. No answers have been provided as of this story's publication.
Despite the county executive's (accurate) depiction of the alleged offense, county law enforcement continued to express confusion about the "guidelines and parameters" of the executive order, as of August 15:
A number of police sources [told WJLA reporter Kevin Lewis] they suspect there are no direct answers.

"I think Elrich is making things up as he goes," a cop of 15+ years said.
The Montgomery County Council did issue a press release on August 16 (three days after the case was reported by WJLA and ICE) that identified the pair of suspects as being here illegally, stating that they were "heartbroken to learn about the rape of an 11-year-old girl in Germantown and will continue to keep her in our thoughts" and "will ensure that the victim and her family receive the assistance and necessary support to overcome this tragic event in their lives." It asserted:
After determining that the suspects are undocumented immigrants, U.S. Immigration and Customs Enforcement (ICE) requested that the County notify them if and when the two men are scheduled to be released from custody for any reason. The County will do so, consistent with the new Executive Order for notification of the release of individuals charged with serious crimes.
But again, the council did not explain how that notification would be effectuated, "consistent with the new Executive Order".
Sanctuary policies really only provide "sanctuary" to criminals. A few takeaways:
Vague orders relating to the public safety simply breed selective enforcement of the laws (usually when the public gets wind of heinous crimes).

Sanctimonious posturing by strutting politicians who have joined the #resistance to ICE is inevitably going to get some ICE agent, alien, and/or member of the public maimed or killed.

The next time someone talks about the low rates of criminality among illegal immigrants, remember that most crimes are violations of state, not federal, law and that many major jurisdictions are punctilious in not checking on the immigration status of offenders.

And (as I will discuss further in a later post) bombastic blather equating immigration enforcement and terrorism (in addition to being smarmy) undermines our government's efforts to combat real terrorism and serves only to inflame, not inform, the public debate on the merits (or lack thereof) of immigration enforcement.
One last point: Had the police charged two individuals with the rape of an 11-year-old girl in a mansion in a D.C. suburb like Potomac, Chevy Chase, or McLean (or in Scarsdale, N.Y.; Highland Park, Ill.; Atherton, Calif.; or any other of Bloomberg's "100 Richest Places" in America), the story would be top of the fold news in every paper, and would receive hourly updates on network news programs. Why is that offense any different when the crimes were alleged to have happened in or near a trailer park in Germantown?
Illegal Alien Freed by
Sanctuary County After
Allegedly Raping Woman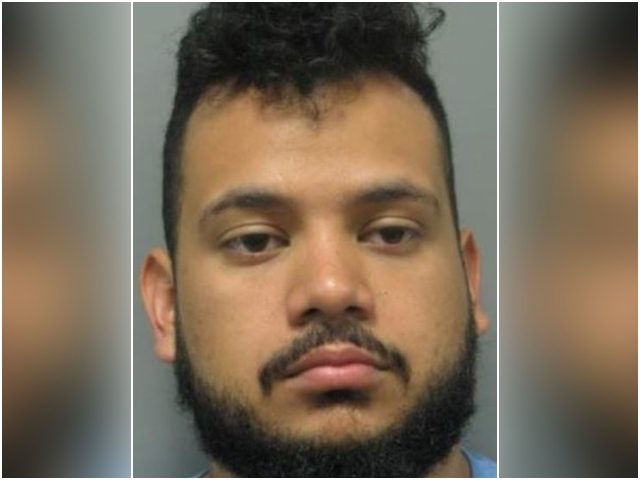 The sanctuary county of Montgomery County, Maryland, released an illegal alien back into the community after he allegedly raped a woman, federal immigration officials say.
The woman told police she was drunk when Castro-Montejo took her back to his hotel room. Though she said she did not remember getting to the hotel, she woke up to the illegal alien allegedly raping her and immediately got off the bed, showered, and left.
After going to a hospital to get a sexual assault examination, the woman contacted Castro-Montejo and told police he admitted to raping her. Police soon filed second-degree rape and second-degree assault charges against the illegal alien.
Instead, the sanctuary county granted Castro-Montejo a $10,000 bond and he was able to bail himself out of prison by paying only $1,000 of it. The illegal alien was released back into the community on August 13.
Montgomery County officials said they did call an ICE agent to notify him of Castro-Montejo, but the call went unanswered and unreturned. ICE officials said the county should have followed standard instructions and called multiple ICE agents before releasing the illegal alien.
Court records obtained by WJLA 7 News show that Castro-Montejo has been living and working in a restaurant, illegally, for three years in Orlando, Florida.