THE GRUESOME VIOLENCE OF THE MEXICAN… over, under and in our open borders.
WHO WILL RID US OF THE INVADERS?
Texas Seeks Nationwide Injunction to Halt DACA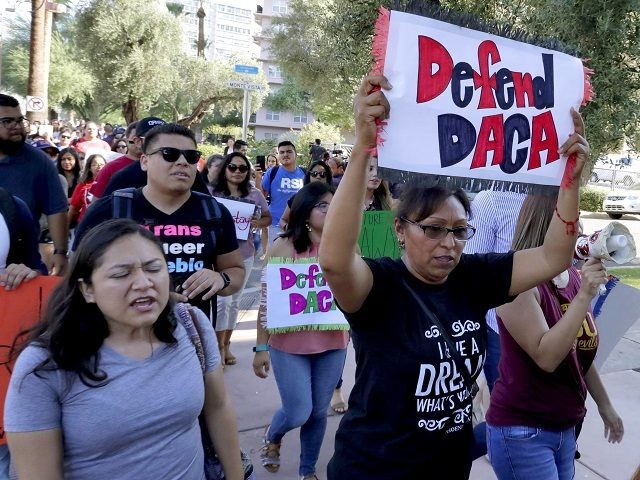 The seven-state coalition that filed a lawsuit against the federal government to stop the Deferred Action for Childhood Arrivals (DACA) program created by President Barack Obama is asking the judge to issue a nationwide preliminary injunction.
"Our lawsuit is about the rule of law, not the wisdom of any particular immigration policy," Attorney General Paxton said in a written statement on Tuesday. "Texas has argued for years that the federal executive branch lacks the power to unilaterally grant unlawfully present aliens lawful presence and work authorization. Left intact, DACA sets a dangerous precedent by giving the executive branch sweeping authority to ignore the laws enacted by Congress and change our nation's immigration laws to suit a president's own policy preferences."
On Wednesday, the states asked the court to issue a nationwide preliminary injunction to immediately stop the program.
"It's a travesty of justice that three unelected federal judges are forcing the Trump administration to leave an unlawful program like DACA in place indefinitely," Attorney General Paxton said on Wednesday. "Activist judges should not stand in the way of the president fulfilling his constitutional duty. Our coalition is confident it will prevail with its lawsuit to end DACA, but in the meantime, the federal government must be enjoined from issuing or renewing any DACA permits under this unlawful program."
"DAPA and DACA rest on the same flawed legal footing," Attorney General Paxton said on Wednesday.